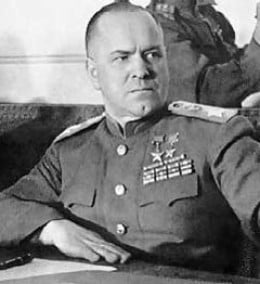 By
annatar1914
- 03 Jan 2019 18:05
- 03 Jan 2019 18:05
#14977238
Notification for @VictoribusSpolia and @Political Interest


A huge central aspect of my inner political compass has always been the support and defense of the modern State, either as a Reactionary or in my more recent Socialist phase.

As I have come to believe that this is not called for and is in fact wrong (although I am not any kind of anarchist or libertarian or Anarcho-Capitalist), I have built my personal ideology on something that I had previously come to fear;

Barbarism. As Orestes Brownson and other political thinkers might put it, a political mindset of personal rights and personal obligations to others over any artificial Enlightenment ideas of the ''common good'' which are merely abstractions. Private rights and a web of mutual hierarchical obligations between men, and men and women. There is no ''man'', there are ''men''. There is no ''common good'', but everyone has a personal good which in some cases differs from others-although as a Christian the primary personal good is of course one's salvation. However on the other end of the spectrum, I reject individualism totally. The Individual is a lone isolated Unit, in relation to other Units, not a Person. The ''Freedom'' of the Libertarian does not and cannot exist without the modern state's help either, paradoxically enough. Real Freedom is something else. The is a whole world of suppressed personalist and privatized life that is making a comeback everywhere if only we have eyes to see and ears to hear. Some of it is rude and coarse, but much of it is vital and youthful and true.

Collectively all men in reality are organized by family, clan, tribe, and culture, unless cast adrift by modern life into total individualist atomism and anomie. But, as per the thread title, modern life is collapsing, which will be discussed hopefully by myself and others in this thread. Nobody exists truly otherwise than via these organizational elements, although we have fooled ourselves otherwise, many of us.

If Collapse of modern civilization and the modern nation state which has protected it is inevitable, will the rise of political barbarism lead to technological ''decline'' and the end of ''Progress''?

God, I surely hope so. I'll discuss that further too, musings on civilization and the tension between it and culture, the cycle where one leads to another or ceases to exist altogether. I will not use words like ''Primitive'' to describe people who live a more natural and organic existence, less dependent and contrived than the life of the cities and suburbs of today. I want to talk with others about the signs of breakdown, how the personal interactions of today trump any notion of modern abstract myths like; ''We, the People...''

It will lead to conclusions that will seem shocking; ''there is no government corruption''... ''there is no such thing as the 'gangster state' in development'', at first glance.

But anyway, to wrap up my first post, I have now managed to apply to politics the way I have lived most of my life. For me a handshake is better than a contract, and personal agreement is the only possible true agreement or there is no real agreement at all, things like that. I held to my previous political beliefs out of fear and false notions of a ''progress'' that had to be maintained and even expanded. I do not any more, fear and false notions do not conform with reality.

And Reality is what I hope to discuss on this thread, the frank and unvarnished truth.
But man is a fickle and disreputable creature and perhaps, like a chess-player, is interested in the process of attaining his goal rather than the goal itself.
Fyodor Dostoevsky