- 25 Mar 2020 16:04
#15078244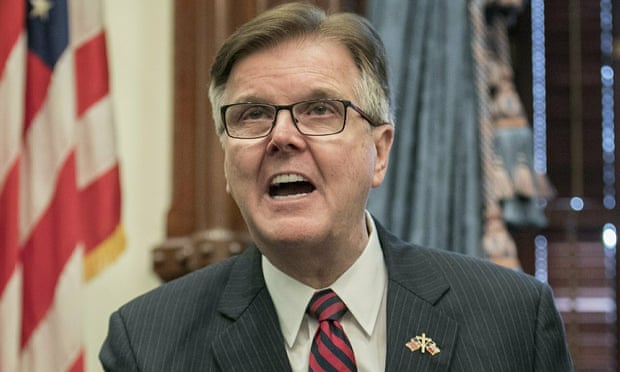 Texas Lieutenant Governor Dan Patrick said he was willing to give up his life to preserve the US economy from the effect of efforts to tackle the coronavirus.
This psychopathic asshole literally wants Americans to drop dead so that corporate profits can be protected and Americans can get back to worshiping at the alter of debt financed consumerism. "My message: let's get back to work, let's get back to living, let's be smart about it (
), and those of us who are 70-plus, we'll
take care of ourselves"
(ie, drop dead) Lt Gov Dan Patrick, a 69-year-old Republican, told Fox News host Tucker Carlson on Monday night. One benefit of Danny's "plan" would be , with senior citizens dropping dead by the millions, more $$$ will be available for endless tax breaks for billionaires.
I wonder if Danny took a phone call from The Obese Guy before he went pathetic nationally.
Why am I not surprised that this jingoistic horse shit came out of Texas and was broadcast compliments of Obese Donald's propaganda apparatus, Fox Fake News.
Folks, America is facing a double whammy here: physical calamity and fiscal calamity. Obese Donald's top priority is obviously to preserve fiscal health of his fellow members down at the Billionaire's Club at the expense of the physical health of worthless old folks who are a drag on America's Money Machine. I hear Fatso's latest "plan" is that everything will be fine come Easter time and all the peons should "get back to work".
"When somebody says it's not about the money, it's about the money." H.L.Mencken