By
Wulfschilde
- 05 Sep 2020 09:11
- 05 Sep 2020 09:11
#15117666
https://abcnews.go.com/US/wireStory/por ... d-72832410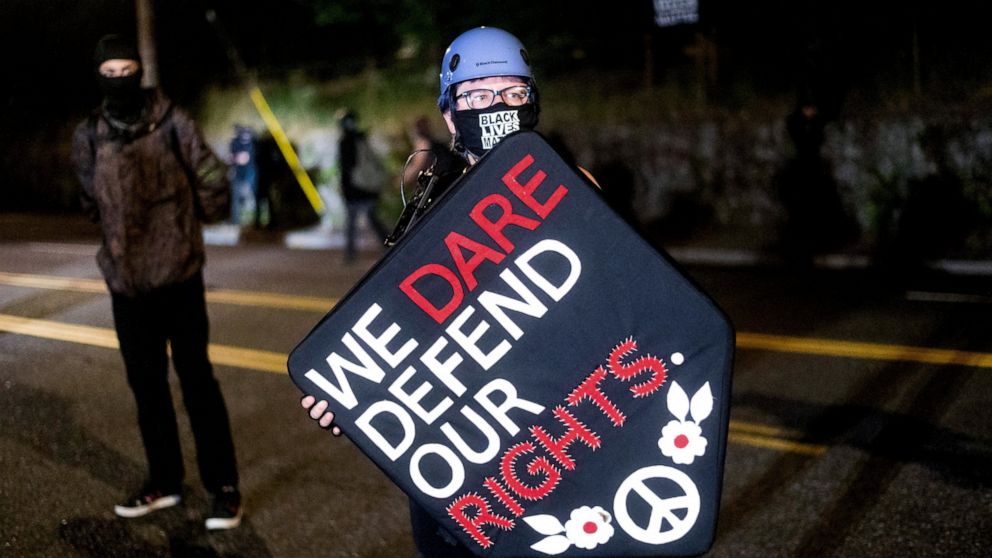 PORTLAND, Ore. -- Law enforcement declared an unlawful assembly Friday night after protesters marched through the streets of Portland on to a police building, where officers stood waiting outside.

A few hundred demonstrators had met at Kenton Park before making their way to the Portland Police Association building, where police warned protesters to stay off the streets and private property. Those who refused could be subject to citation, arrest, the use of tear gas, crowd-control agents or impact munitions, police said.

Around midnight, police ran down the street, pushing protesters out of the area, knocking people down and arresting those who they say were not following orders — as some people were being detained, they were pinned to the ground and blood could be seen marking the street pavement.

Demonstrations in Portland, which started in late May after the police killing of George Floyd in Minneapolis, are reaching 100 straight nights of protests that have been marked by vandalism and violence.
PantiFA really hate this Andy Ngo guy but they also think that all Asians look the same, also everyone is wearing a mask, so they can't stop him from thoroughly documenting every time they get their asses kicked. He's documenting their ass beatings with such regularity that many of them actually believe he is some kind of CIA agent who gives marching orders to Trump's murder squads that "disappear" innocent rioters. If only they could tell Asians apart, they could do something about this guy.
As for Portland, rumor is that the Chapoids have been demoralized after they left their hitman to die but you wouldn't know it from the ass kicking they received tonight. Recently, Portland's mayor called for Sheriff agents to come in and support the Portland police (instead of relying on Trump's men) but multiple sheriffs refused to heed the call. Since the green light for the national guard won't come in and the local DA won't press charges in most instances, Trump's administration has instead deputized the Portland police, authorizing them to file federal charges if they so wish. It's so far unclear how that will play out though.
Sweet baby Jesus, please preserve our President against the vitriol and hexes of these abusive criminal leftists. Please let him beat COVID!