- 03 Apr 2017 08:52
#14792982
In the west indigenous and domestic ethnic populations are on the rise to become the new population minorities. This is a very interesting historical development as global multicultural enthusiasts pride themselves on diversity, so what happens when this global multicultural diversity movement ( and experiment) going into the future sees entire ethnicities, cultures, languages, and national identities go extinct preceded first with population loss due to balkanization? That would imply some sort of ideological and practical failure due to shortsightedness, doesn't it? Nobody seriously understanding demographics denies these current future trends.
Will neoliberals admit that their ideology was flawed from the get go or will they just chock it up to the failure of the west to adapt to the new global multicultural movement of immigration and diversity?
Somehow I imagine a future neoliberal historian saying,
"Global multiculturalism, immigration, and diversity didn't fail western civilization, it was the west that failed to adapt to it therefore it's not our fault as we're blameless." "We didn't cause the death of western civilization from the ruins which we inherited and currently live in."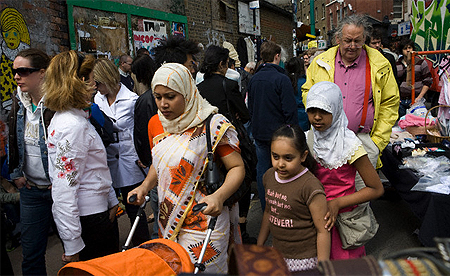 In this world of ours,
We eat only to cast out,
Sleep only to wake,
And what comes after all that
Is simply to die at last.
-Matsuo Basho-