- 26 Aug 2020 17:56
#15115746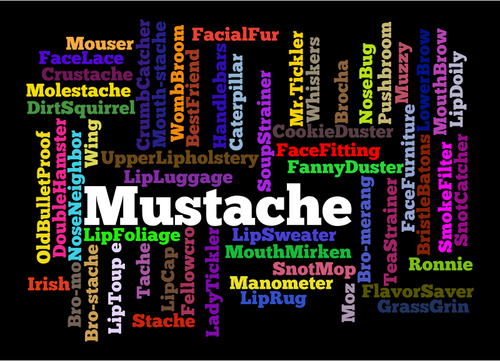 Whether you agree with or disagree with the rules of what are "politically-correct," it's useful to examine how its application in real-life is supposed to work in advancing social justice, collective education or equality.
There are two N-words
To do this, I am going to use the N-word(s), which I will not spell out in order to remain PC. Likewise, I will use "African-American" as the preferred PC word, and "black" as a neutral word (though I acknowledge that no words are really neutral; I simply need a neutral word to explain my point here).
Wrong word means hate speech crime
The N-word(s), though used in pop culture by black artists themselves, is considered to be "out" of use among non-blacks mainly because of its association with slavery and generalized racism in Modern history. The idea is that, by NOT using this word, black people are given more social space to expand and "catch up" to white income and social status levels. PC policy would say that if you DO use the N-word and you are NOT using it the correct way, you are shrinking the social space that is afforded to blacks.
A-A is better, really?
The PC policy would then ask that you use "African-American" as a best-practice word in order to maximize the space afforded to blacks living in the USA at this moment. This useful and empowering word is limited to those living in the maximum freedom and democracy country - the USA (America).
Besides the obviously weak link between vocabulary-use and social status, there is a major problem with this particular example of applying a forced public vocabulary: it doesn't even
try
to empower blacks. It puts the emphasis on
being American
, and then adds a hyphenated "African" to suggest where this hyphenated, non-normal condition orginated. "Somewhere in Africa?"
This PC word says to blacks and about blacks: "You're not really a full American - Greatest country God ever created. You are some kind of abstracted American who snuck in with some special clause or with a coupon:
Admit one African into the American soldier caste
."
Not only does this add a condition to black citizenship, it allows all USA-ers - black and white and other - to destroy non-American countries that are often inhabited by African-Africans. Only
the American ones
get vocabulary respect. Everyone else remains a target - Haitians, West Africans, Latin Americans, etc..
So this word "African-American" is as useless as the N-word in terms of
advancing positive change or equality via vocabulary regulation.
It's just a word that demonstrates the evolution of atrocities committed against "the other" - the evolving strategies for
hurting each "other."
soundtrack
letting corporations run your government
is like letting cannibals run your cafeteria