- 03 Sep 2012 09:50
#14048390
Kelly Johnson, the maverick Lockheed aircraft designer (P-38 Lightning, U-2, and RF-71 Blackbird) was involved in the development of the L-133 from 1939 to 1942.
The L133 was designed around an axial flow turbojet engine with an afterburner, designed by the brilliant Nathan Price.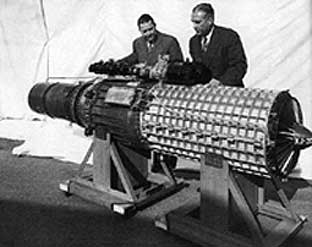 Johnson's visionary design featured forward canards with slotted flaps, a blended body/wing lifting body design, and laminar flow surfaces to lessen the impact of shockwave compression at supersonic transition.
"...On March 30, 1942, Lockheed formally submitted the L-133-02-01 to the United States Army Air Forces for consideration.[1]...the single-seat fighter was expected to have a top speed of 612 mph (985 km/h) in level flight[1], but a range of only 310 mi (500 km) [2]..."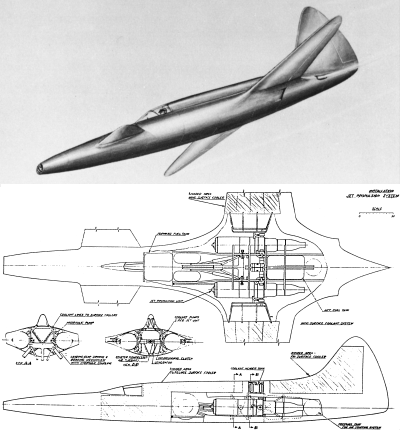 http://en.wikipedia.org/wiki/Lockheed_L-133
Army Air Corp officials considered the design too advanced and declined to fund building of a prototype. The Air Corp may have had a point. The US had many pressing needs at that time, and the L133 was far in advance of any known design. Decades ahead, in retrospect. Still, Johnson and his engineers were convinced they had a workable design.
An interesting what if...
As long as there are boot-lickers and boot-stompers, fascism will never die.