- 12 Feb 2020 13:48
#15066556
Anatomy of a Platform: The News Cycle
Hi, all, I'm starting a new illustrative process using a sociological-type graphic framework that I developed. The basis illustrations are here:
Anatomy of a Platform: The News Cycle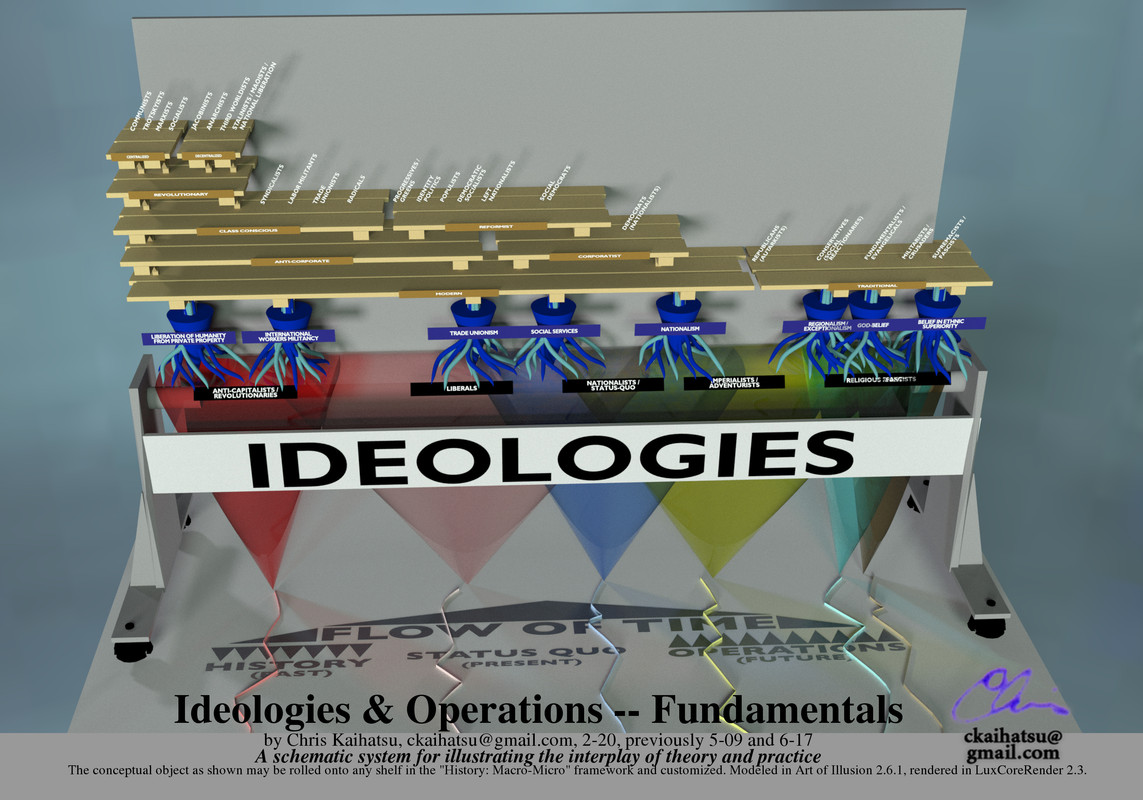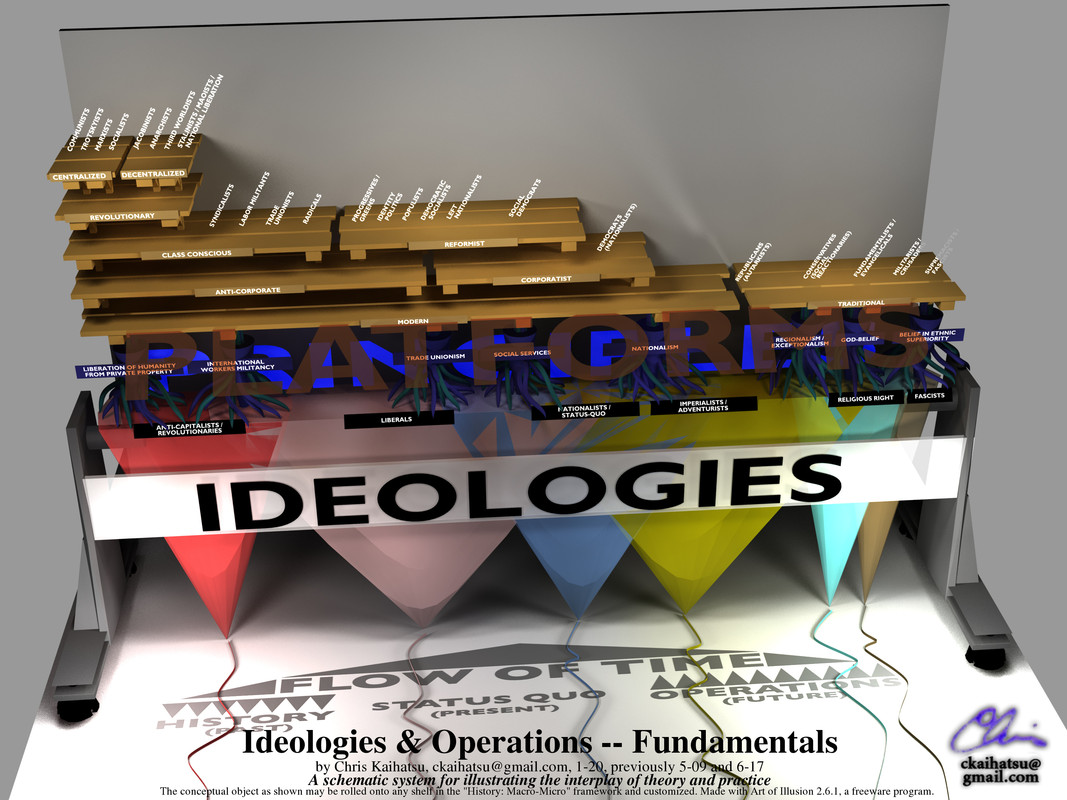 Anatomy of a Platform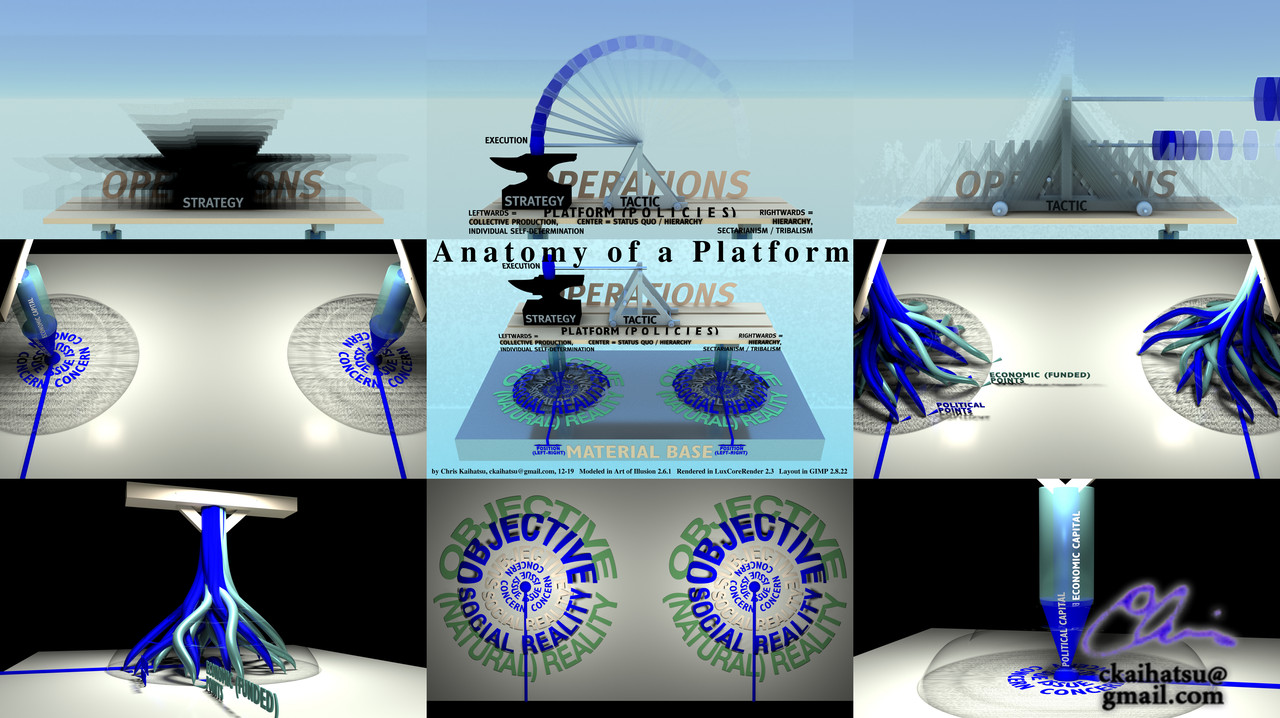 And:
History, Macro-Micro -- politics-logistics-lifestyle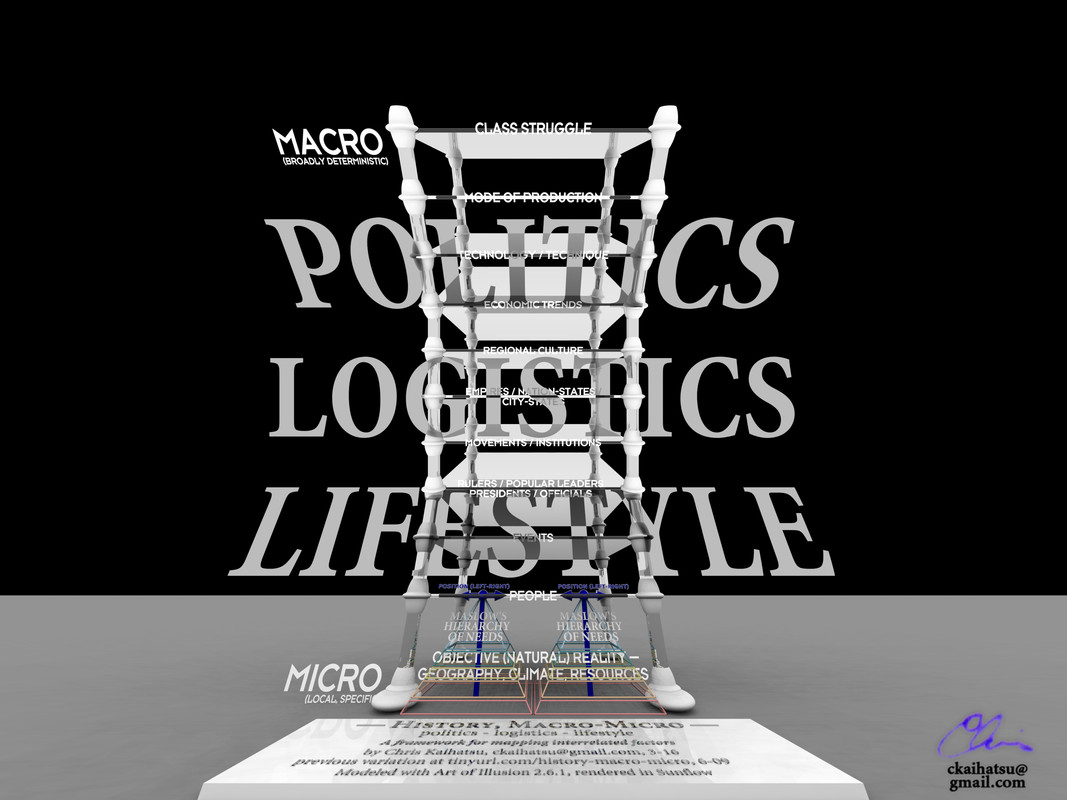 This is the first usage of it:
Anatomy of a Platform: The News Cycle -- Anti-Trump-Dynasty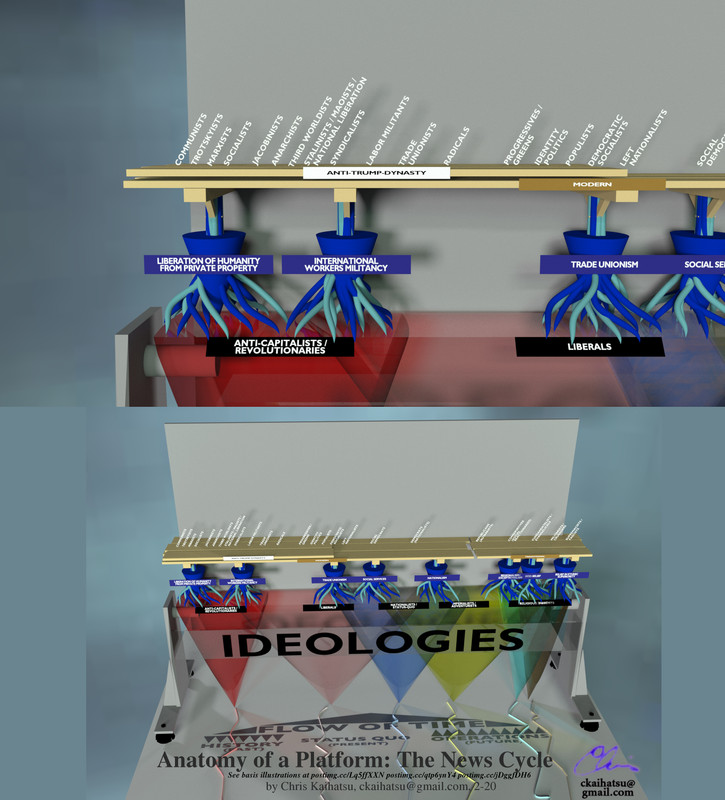 So, as you can see, the framework allows for any combination of 'platforms' (and, further, 'strategies' and 'tactics') in common over extended political-ideological terrain (the one-dimensional left-right political spectrum).
I'd like to open this up to any and all serious participation. Please feel free to make suggestions, perhaps from sketches that use the same framework elements, for any news developments that would benefit from such an illustrative approach.
Thanks!
Chris
--
___
RedMarx - A Forum
tinyurl.com/ckaihatsu-redmarx
Politics Forum
tinyurl.com/ckaihatsu-pofo
RevLeft.com -- Home of the Revolutionary Left
tinyurl.com/ckaihatsu-revleft
Photoillustrations, Political Diagrams by Chris Kaihatsu
postimage.org/ckaihatsu
Meetup.com
meetup.com/members/1278720
-- Will talk about the weather with anyone --