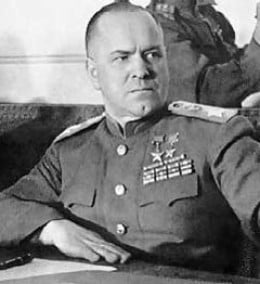 - 12 Sep 2019 04:44
#15033450
@quetzalcoatl , thanks for your replies! you said;
Marxists may acknowledge that the state, in theory, may wither away. In 20th century practice, it appears that once a vanguard is installed as protector of the revolution, the state becomes an ossified, permanent entity.
Are you sure ''ossified'' is a good descriptor of the State in such a situation? I of course see several reasons why that might be so, and a few go directly to my opinions on Marxist-Leninism and the bulk of the Socialists today. I see here that your address the problem further;
Hierarchies become destructive as they become removed and distant, unresponsive to the needs of their members. Smaller more local hierarchies preserve the individuals sense of belonging. The state is the mechanism by which these smaller hierarchies express their collective will. (Bolsheviks understood this at some level. Workers Soviets were originally intended to govern the newly created state.)
One could make that argument, yes.
The state will never wither away as long as humans aspire to collective action. Not sure if this makes me a statist. I don't worship power, as the libertarian critique might suggest. But I do see it as a necessity for humans to live together. Perhaps this will be proven wrong in the future, but I don't think it will.
I agree, although as my political spectrum suggests, there are those who really do worship power via the mechanisms of the State, and those I placed on the RIGHT of the Spectrum (Fascists, Monarchists, Reactionaries of all sorts, etc...). Those who worship themselves and their own individual might as a means of keeping and extending power, I placed on what I called the REAL LEFT (Libertarians, Objectivists, Anarcho-Capitalists, etc...)
I've formulated a few modest alternatives to the common liberal tropes of limited government:

1) Government is not the solution. Government is not the problem. Government is the tool of collective public purpose.

2) That government which governs least governs least. That government which governs best governs best. There is no causal connection between these two statements.

3) There is no ideal size of government. The size of government is determined by the collective public purpose.
Can't say that I can disagree with any of that.
But man is a fickle and disreputable creature and perhaps, like a chess-player, is interested in the process of attaining his goal rather than the goal itself.
Fyodor Dostoevsky