- 30 Dec 2020 09:04
#15145571
The problem is not the homeless but the system that causes homelessness.
Billions spent on the military should be used to build social housing.
Million homes would be 10 percent of the military annual spending.
Providing employment as well.
Unfortunately thats a bit like socialism for many Americans.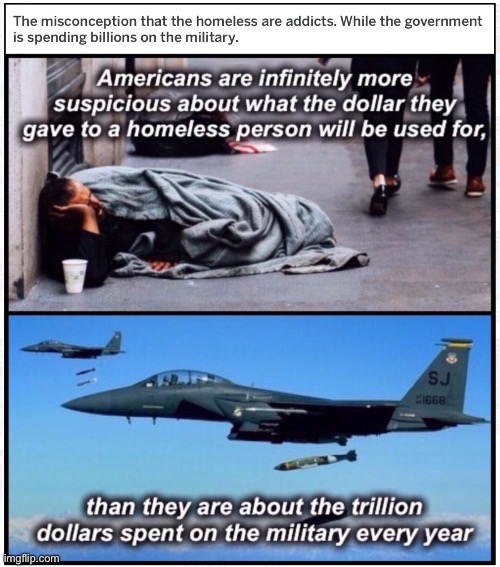 Eisenhower on the military industrial complex..

IF I HAD UNDERSTOOD THE SITUATION A BIT BETTER I SHOULD HAVE PROBABLY JOINED THE ANARCHISTS
George Orwell