- 25 Jul 2007 12:57
#1277388
In every single american household, there is installed Air Conditioning. No, I am not talking about those portable air cons like these: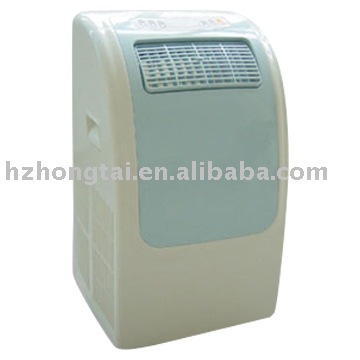 which are VERY noisy (I have one myself, 53 dB).
I am talking about REAL air conditioning in every room where the noisy part is installed outside of the house.
And it is considered a luxury in Europe to have such air conditioning, whereas in America, poor households have these.
The fact that fewer europeans have air conditioning than americans says something about our economy: We are poor!
What is the reason? Simple: We tax electricity too high. And we have too high sales taxes.
Perhaps EU should abolish sales tax for Air conditioning and lower the taxes for electricity, so we can enjoy the same standard of living as the americans!