- 13 Sep 2019 17:06
#15033734
Beto O'Rourke is a train wreck with feet.
On "The Chad Hasty Show" in April 2018, the host asked: "I own an AR-15. A lot of our listeners out there own AR-15s. Why should they not have one?"
"To be clear, they should have them," O'Rourke responded. "If you purchased that AR-15, if you own it, keep it. Continue to use it responsibly."
He added later in the same interview: "If you own a gun, keep that gun. Nobody wants to take it away from you — at least I don't want to do that."
Seems pretty clear, right?
Well, in last night's debate, it would appear as though he's now touting the exact opposite. Seems he's more than willing to simply say whatever it is idiot democrats want to hear.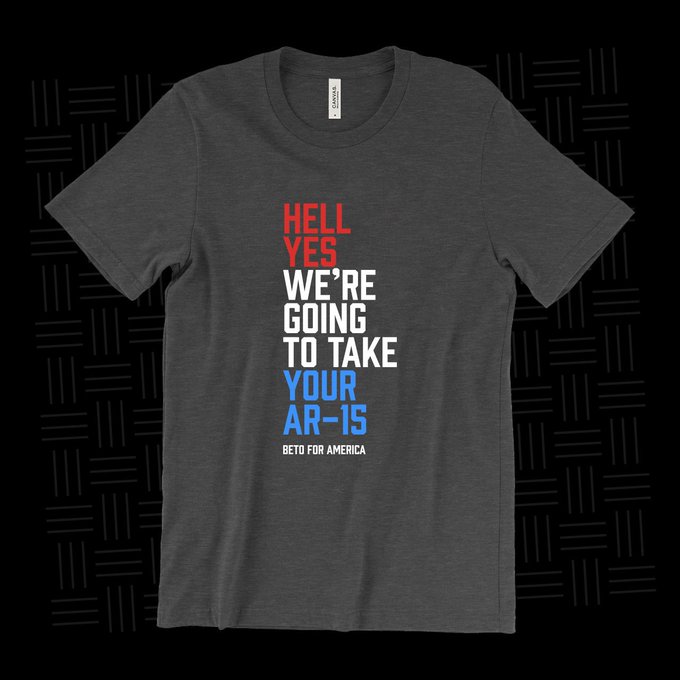 Not only was his false outrage obvious, but he then he went on to take issue with some of the ammunition an AR-15 can fire. He doesn't want to take that ammunition away, of course, because ammunition isn't scary looking. He just wants to confiscate one of the guns which can fire it because it's scary looking. You can still fire the ammunition through several other rifles.
I'm going to have fun watching democrats implode and self-destruct over the next year...
And that makes zero sense.
Courage is knowing that something will hurt and doing it anyway. Stupidity is the same thing. That's why life is hard...