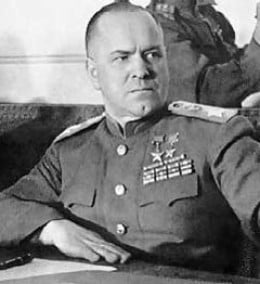 - 07 Jan 2020 02:27
#15058236
Tomorrow January 7th is the feast of the Holy Nativity among Orthodox Christians;
Today the Virgin gives birth to the Transcendent One,
And the earth offers a cave to the Unapproachable One!
Angels with shepherds glorify Him!
The wise men journey with a star!
Since for our sake the Eternal God was born as a Little Child!
And so the sacred liturgical cycle wheels on to it's destination. Now, the world has a different calendar than this, so I expect in the Western world life will go on unaware of any immensity just as it pretty well did more than 20 centuries ago.
At least I won't have to juxtapose that with the consumerism of ''the season'' which is now thankfully past. And the New Year used to begin among us on September 1st, which also seems entirely appropriate in reality and yet likewise utterly forgotten.
Many people are concerned about world war or regional war in the Middle East over the General Soleimani assassination. Being Moderns, they have a perspective that cannot properly contextualize what just happened. Charlemagne would have understood Trump's personal motivations and sense of ownership over sovereign territory, and his outrage over acts of ''lese majeste''. if not his dishonorable choice of weapon... And General Soleimani understood his place in the Shia Ummah as a Warrior that makes a mockery of the forms of the Westphalian Nation-State that he and his government acted partly within and partly without. Nobody can honestly tell me that the ''Islamic Iranian Republic'' is the same sort of political entity as say; ''Germany'' or ''Brazil''.
I've spoken before of Barbarism and the end of the Western style Nation-State on other threads, well, here's my absolute proof with this event. It's something that the Magi in the time of the Incarnation would have been most familiar with in their dealings with the earthly rulers in the story.
It's too bad that so many people don't understand the times they're in, but that too is nothing new historically speaking. We're in a time where the personal is political, and the political personal, and the rule of law and of the common good is jettisoned in favor of tribal politics and the raw application of physical forces.... And spiritual ones too;
For in the first time in the history of Iran, a Red Flag was hoisted over the Dome Of Jamkaran Mosque. This indicates that the blood of martyrs has been spilled and that a major battle will begin shortly. Now, I'm no Shia Muslim, but I do understand the ''lens'' by which Muslims see their conflicts with the West.
2020 AD is going to be the year in which all these changes become obvious to everyone, the civiliational decline.
But man is a fickle and disreputable creature and perhaps, like a chess-player, is interested in the process of attaining his goal rather than the goal itself.
Fyodor Dostoevsky