- 20 Feb 2021 12:12
#15157634
" Chief of Russian
space agency Roscosmos Dmitry Rogozin has taken a dig at NASA after its rover landed on Mars. The 57-year-old posted two memes about the rover's landing, but later deleted them. "
https://sputniknews.com/viral/202102201 ... withmemes/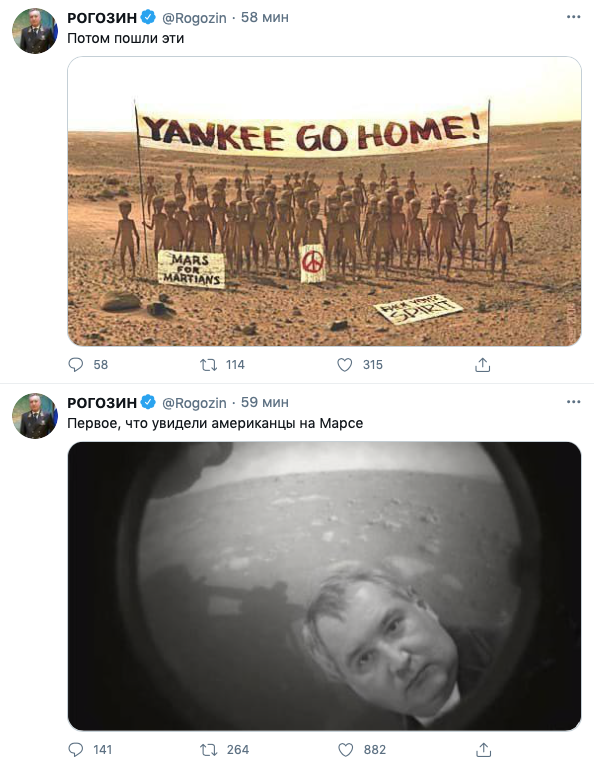 and this is all what what Muscovite ulus (S. Brin calls it "
Nigeria in snow
") can do in 2021 , with other words Mr Maccain was 100% right ! Why we allow such primitive country attack us (our institutes) ?
"WHO rules EAST EUROPE commands the Heartland Who rules the heartland commands the World Island Who rule the world island commands the WORLD" - John Halford Mackinder