- 09 Jul 2010 22:57
#13441620
John White's story is a modern, praiseworthy revision of Emmett Till's.
For those who do not know, Emmett Till was a fourteen-year-old boy from Illinois who was murdered for reportedly whistling at a White woman in 1955 Mississippi.
Whether the boy whistled or not is disputable, yet what followed was an indication of the racial environment of yesteryear.
Two White men armed with guns came upon his Uncle's house and, being White, walked into the protesting Uncle's house to find Emmett Till.
The Uncle
begged
the White men to whip the child in his home. He begged and begged.
Yet the Whites, convinced of exacting atrocities against the child, removed the handsome boy and mutilated him.
He turned from a living boy looking like this: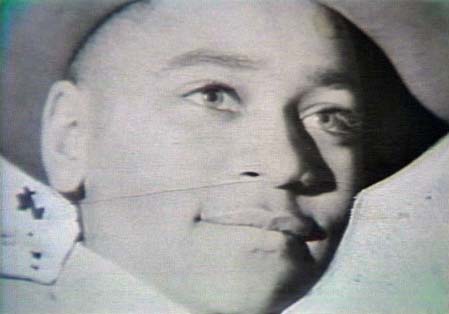 To a murdered boy looking like this:
--
A month ago, John White, had this misfortune of having a few hooligan White teenagers in New York without his house, calling him and his family racist expletives and demanding access into his house for his son and possibly his wife.
In the original encounter, John White walks away after innocent remonstrations, yet, the children so stubborn, privileged and staunch continue their aggression against his home.
So John White shoots and kills only one of the boys. He's done much lighter than he should.
Just yesterday, he went to jail, his court appeal was denied and the timing is where the racial injustice comes in.
His appeal was denied right after the Supreme Court of the United States of America ruled that what he had done was constitutional.
So to say, his appeals court waited on the Supreme Court then rejected his appeal.
This is a portrait of the U.S.
I saw this man the day before he went to jail. He has a light build and he serves as a deacon in his church. It's an extreme injustice that a man, protecting his family, child and wife, has to do jail and be away from them because some White hooligans were impressed that 2010 is 1955.
Utter nonsense.