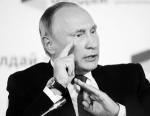 - 07 Nov 2019 08:02
#15047157
California's Prop 47 leads to rise in shoplifting, thefts, criminal activity across state
I decided to take advantage of the Macy's sale today and pick up a sport coat and some polos (this was just a Ralph Lauren day, not a Canali kind of day, so it was an off-the-rack purchase). Generally, I know my sizes, but for a coat, I want to try it on first. So I decided to go in to Macy's. To my surprise, everything in the Ralph Lauren section was under lock and key. I had to get cashier help to buy what I wanted. I remember hearing stories about locked merchandise in aisles being "racist," usually hair care products for African Americans. As an investor, I watch sector rotation and had watched the retail apocalypse in stocks in the last few years. What hadn't occurred to me is that one of the problems with retail in California is that they more or less made shoplifting a non-crime--that is, they increased the old amount for felony shoplifting from $400 to $950. They rarely enforce shoplifting on the poor--who basically do all the shoplifting.
Stores like Safeway do not even bother calling the police anymore. So it is creating some interesting market dynamics. Employee-owned stores like Winco have much tighter ingress and egress controls, and lower prices. Same with Costco and Sam's Club. Stores like Safeway are invariably more expensive and part of that is to offset the cost of shrinkage. When it comes to retail apparel, I now can see why shopping online is so much more convenient. The clothes aren't locked down. If you know your sizes, you can just order online and receive them in a timely manner. At a retail store now, you have to get the clerk to unlock whatever you want to try on first. It's ridiculous.
This has to be seriously killing local retail. A big part of the price of major brands--especially luxury brands--is paying for retail space. It's always at a premium to a warehouse. Yet, if retail theft is not going to be enforced, shrinkage will necessarily make retail more expensive than just buying things online. With the added inconvenience of having everything on lock down, I think California's Prop 47 is likely to cause even more retail layoffs and closures in California.
The leniency toward criminality on the left is likely to have some significant market-shaping externalities that were probably not intended by voters or law makers.
"I am not prejudiced in any way."
"I am convinced that the norm in Russia should become a family with three children."
-- Vladmir Putin