- 02 Aug 2019 04:45
#15022888
I have seen the light and am now part of the Orb team on behalf of our cosmic sorceress Marianne Williamson. Donald Trump won by harnessing people's fear and only someone who understands this can defeat him. Just check out these stunning quotes:
"I'm sorry we haven't talked more tonight about how we're going to beat Donald Trump... I have an idea about Donald Trump. Donald Trump is not going to be beaten just by insider politics talk. He's not going to be beaten by just by somebody who has plans. He's going to be beaten by somebody who has an idea what that man has done.

So, Mr. President, if you're listening, I want you to hear me please: You have harnessed fear for political purposes, and only love can cast that out. So, I, sir, I have a feeling you know what you're doing. I'm going to harness love for political purposes. I will meet you on that field, and, sir, love will win."
Boom!
She's also patriotic:
"In 1776 our founders brought forth on this planet an extraordinary new possibility. It was the idea that people, no matter who they were, would simply have the possibility of thriving. We have not ever totally actualized this ideal... Conventional politics will not solve this problem because conventional politics is part of the problem. We the American people must rise up and do what we do best and create a new possibility, say no to what we don't want and yes to what we know can be true." — Marianne Williamson​
She protecc, she attacc but most importantly, she
love
.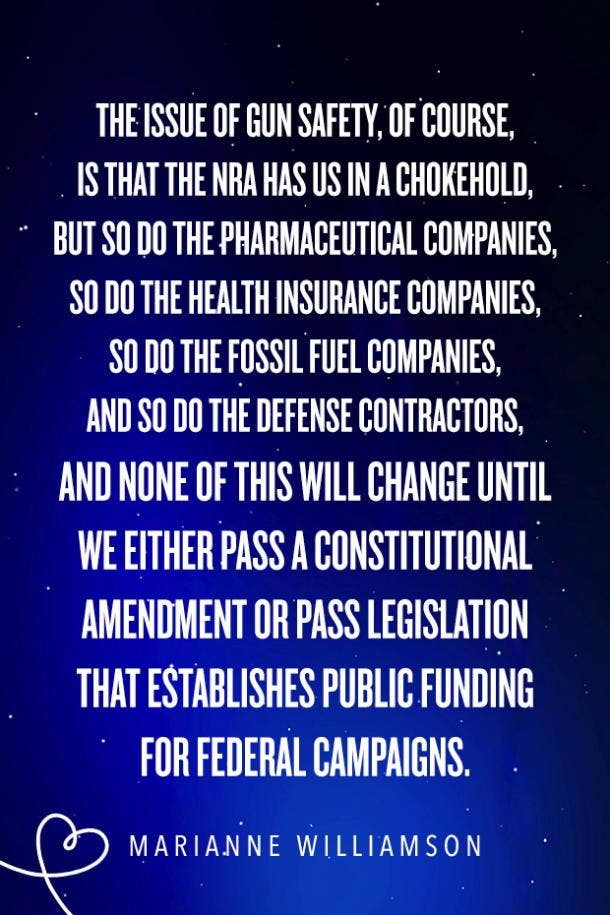 Unfortunately, the mainstream media are out to get our Orb Queen because she is not afraid to call them out for having sold out to corporate interests: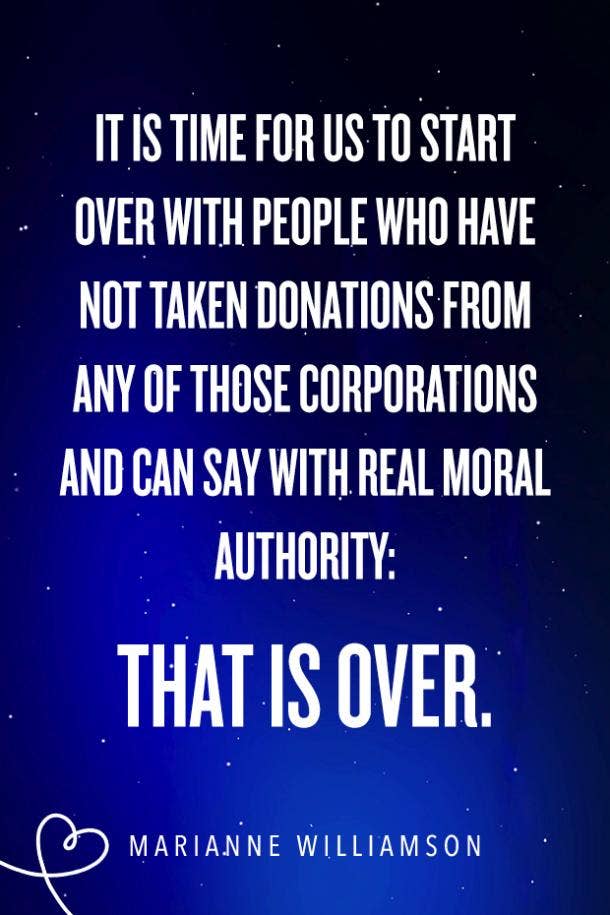 Marianne Williamson for God Empress!
Orb Team Re-Assemble!