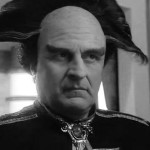 - 15 Oct 2019 08:39
#15042165
The Canadian federal elections are soon approaching (advance voting is already done).
Personally, I have 2 issues Im hoping some party will address.
1) Debt. We dont have a huge debt, 31% of GDP. It ballooned during the recession of 2008 and has since declined as a %, largely because our economy has been growing faster than our budget deficits. In recent years that decline has slowed under Trudeau. We are now in a % position similar to that before the recession. A good argument can be made that the current level is fine and nothing special needs to be done - in a vacuum yes. My thought is that in a down turn+stimulus, that % will spike, and Left leaning governments tend to stimulate more and are less concerned about paying back the debt, resulting in a large % that future governments (and us tax payers in subsequent years) will have to carry. So, Id like a more fiscally attentive policy - doesnt have to be conservative (mine is to maintain/increase taxes, maintain services as-is which is an effective reduction over time, and use the positive to pay down the deficit). Liberals can do it (Paul Martin), Conservative can do it (Post recession Harper), Trudeau government has shown less ability. If a downturn/slow down happens (and I have a worry it is happening now) at what level would stimulus help or be wasted? and who would do it better?
2) Corruption/parasitism. So long as the pie grows everyone can get better off, but I worry the parasites (those who siphon gains and given little/nothing in return) have grown more so. Rent controls/subsidies and estate taxes seem like symptom treatments rather than addressing the cause, asset taxes hit wealthy producers/creators (those more likely to employ and grow the economy) and retirees only a little less than wealthy (passive income) parasites, and it seems (I have no evidence but anecdotal) that no one is addressing greed by and within labour unions - including the unions.
Trudeau's track record isnt great and Im tired of his publicity stunts getting more attention that his policy. Scheer is a fake: he doesnt seem to have the background, has not demonstrated insights (nor intellect) and Im doubtful he would get and listen to advisors smarter than himself.. he is a Smarmy Ford. May/Green sound reasonable in debates, but when I go to their platforms I see magical economics and SJW appeasement. I have issues with the NDP and PCC (and the nutjobs that flock to and reside under their banners) and they seem like worse version of the Libs and Cons of the past.. but in the current running they seem to have leaders and policies that are coherent and better than their opponents.
I'm hoping my analysis is full of shit, and some one can highlight the flaws and point out some truths.
Jaded centrist.
Wary
Cautious liberal. Obligated Engineer(Civil).
=-=-=-=-=-= Toronto =-=-=-=-=-=-= E R T W =-=-=-=-=-=