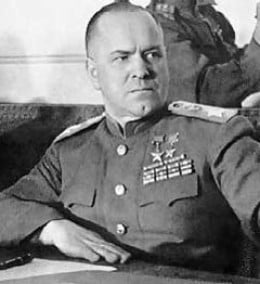 By
annatar1914
- 14 Dec 2018 00:01
- 14 Dec 2018 00:01
#14972032
@Steve_American
You stated in reply to me that;
Sir, several decades ago I equated the situation in the world then as being like a game of Risk; with a difference.
. . Which is the Lighter fluid rule, which gives each player a cup with 3 oz or 70 ml of lighter fluid. And some kitchen matches. If at any time the player is not happy with the way the game is going he can dump the lighter fluid onto the map and pieces and light it with a match.
. . Therefore, I don't see much chance of a war between Fr. & Ger.
That would be a good result of your analogy if people were rational actors, but they by and large are not.
What you say there in the end is how it has been done in the past. But, for 100+ years wars cost more then you can steal by winning. Also, there is a strong trend toward the nation that starts a war with a near equal being the loser, not the winner.
People do not change, collectively they are often selfish and predatory, particularly in an Socio-Economic environment that only serves to encourage selfish and predatory behavior.
Where I live the elites don't need a growing profit margin.
They all do need a growing profit margin, or will need a growing profit margin, at some not too distant point. To not need that growing profit margin for a time means that the equilibrium is maintained by an enormous theft of money from the workers/consumers, and the resulting human misery accompanying that theft is somewhat hidden.
They seem to understand that the real goal in the game is to earn more status than all the other elites. Status damages others not any at all. Unlike underpaying workers so much that the economy is undermined. So, as long as the elites can live the good life, they don't to earn

and keep

more money every calendar quarter. They just need to show other elites that they earned more than most other elites.
That time period, where it looks more like Thorsten Veblen with his ''conspicuous consumption'' was right than Karl Marx, is soon to vanish, it is unsustainable. And actually, Veblen and Marx do not exclude each other in the slightest.
The greedy capitalists of the West are well on their way to destroying the world's economy, then the world's climate, then technological civilization, and finally (maybe) humanity itself. The rest of us MUST straighten them out. Teach them that they can compete for status instead of money they have no use for. [When you have a wealth of $1B dollars, what more can you buy with another $10M dollars?]
''Teach''....
In the current situation in France, macron has made concessions, but until he raises taxes on the corps. and the rich; there is no way he can pay for any concessions. The EU rules don't allow endless deficit spending, so he must offset concessions with taxes on someone. So far he refuses. So far the rich refuse. This is the heart of the problem.
Not quite, the heart of the problem lies in and with the Laboring Classes, who sweat and bleed and suffer in generally dumb anguish for century after century so others can live well. But sometimes they rise up, and then there's hell to pay.
But man is a fickle and disreputable creature and perhaps, like a chess-player, is interested in the process of attaining his goal rather than the goal itself.
Fyodor Dostoevsky