- 11 Aug 2016 05:23
#14709204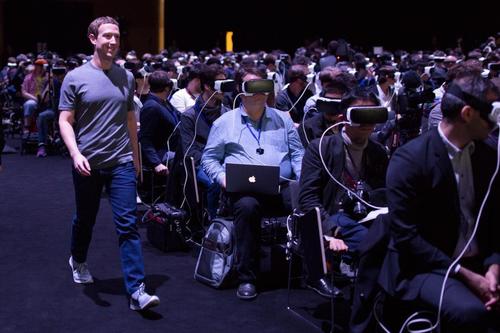 Continuation of
viewtopic.php?t=156474
I am having visions...We're about to enter (The Force Awakens) the age of automation & scientific digital socialism.
Consumption driven socioeconomic edifice using weaponized behavioral psychology (advertising) to condition (cognitive encoding decoding targeting our brain's neuroplasticity) the global populace and its biological/cultural evolution. Technological planned obsolescence gradually graduating tyranny and incrementally implementing political strategy
Unification of bank, government, machine
Matrix money (electric current's currency) backed by nothing to prevent the natural cycle & collapse of Empire
The first global Empire to conquer the human mind/imagination and unite our thought realm with our physical reality
Machines mining data through centralized noosphere agencies like Google, Facebook, Twitter, to develop more 'intelligent' artificial intelligence
Military drones, commercial drones, pet drones, human drones. Robots & artificial intelligence rising...
Quantum computers (D-wave) will rewrite encryption code and replace the linear binary encryption methods
Internet of things will connect everything to the panopticon
Automated cars will replace human drivers taking the human element out of travel
The overpopulation debate slowly replaces global warming or climate change
Agricultural & ecological crisis popularize genetically modified organisms
Self-loathing & anti-human sentiment
Machine vs man vs machineman vs genetically enhanced machineman vs alien vs Earth vs Universe
Virtual reality and augmented reality will normalize transhumanist culture & make living in the 'matrix' cool/socially proper, as 'business as usual' goes online
Internet of noumena helping frontline pawns cope with phenomena
Clones monitored by smart homes
The adult film industry will back VR
Cashless society will emerge backed by energy based commerce
Bio metric & chip implants will dominate security (a piece in the mind for peace of mind)
Genetic modification, genetic design, replaceable organs, 3D printing
Abolition of family structure & gender confusion
Youth conform to new ideology reinforced through technological devices & bureaucratic indoctrination molded to accept the zeitgeist
Occult will & representation, revealed secret societies
Outside is inside thus inside is outside all ways & always
Energy based weapons, photon, plasma, etc
Slowly increase politically correct language while destroying literacy (critical thinking) language and philosophy
Dogma & world philosophy dominated by Darwinian materialism (termed science) to grow synchronized patterns of thought for the people living in Metropolis. Science pretends to abolish mystery, individual life is insignificant, you only live once so ignorance is bliss, consume, sleep, be happy. 1984's surveillance and language manipulation state mixed with Brave New World's manufactured bliss society
Complete divestment from oil, insurance charges penalty for oil/gas consuming vehicles, eventually outlawing traditional/manual vehicles. You must use smart internet connected auto-maton...
Politically incorrect thought will be deemed criminal and thrown under the errorist umbrella
Non-digital text outlawed in the name of eliminating radical beliefs
Nano technology
Control experiment, controlled opposition, controlled position
Problem, reaction, solution
Provocateur politics
Militarized mentality for political, corporate, and public affairs. The culture of fear divides humanity
Stagecraft for public consumption
You wake up one day & read your birth certificate and realize how empty your material is, the same topics reworded over and over again, commented on by co-somnambulists
The medium is the mass-age we're becoming machines afraid to exit the program
Our sacred temples become digital tombs
Education focuses on social engineering & perspective design while maintaining a supply (students) and demand (specialised corporate/state jobs) stimulating a functioning economy designed around central banking... unless robotic automation can produce a more efficient method of operation
Break-away civilization, new priest class of high science
CERN keeping discoveries secret (need to know basis)
Compartmentalized knowledge giving monopoly of information to computers or technocratic transhuman class
Digital socialism will eventually transform into a Technocratic police state with graduating levels of communism for the masses
Information pollutants
Pharmaceutical nutraceuticals
Automated policing
Precognitive methods of apprehension through advanced nonlocal algorithms
Classified technology (classified patents) developed for false alien invasion
Manufactured culture through the communication medium
Smart cities, fusion centers, assimilation parade
Learning what to think, instead of how to think
Telepathic psychotronics
Radiation levels increase
New diseases, old diseases reemerge
Cancer influenza
Climate problems create climate of fear adding to the political culture of fear
Food banks, seed banks, geoengineering, hidden vaccines
Overmen seek immortality...
Close encounters with ∞Infinity∞
"So much joy I cry, so much pain I laugh."
The ink of the scholar is more sacred than the blood of the martyr.
Remember, you need more than one note to make beautiful music.
Love is the missing link!