- 19 Jun 2020 17:25
#15101355
@BeesKnee5 @Atlantis
Once again. I am not saying the renewables is going to decline. Your argument was that low gas and oil prices is somehow good for renewable energy implementation. My argument that it is not. I understand that you want to post how wonderful everything else and we will be green in no time but you are not adressing the issue.
To Atlantis: Oil and gas industry survived for a decade during the 90s with the price of 10-20 dollars. You are saying that they are gonna die for some reason now with a higher price?
Oil shale production will decrease but other sources will be pretty fine or may be decrease a bit mainly because of over supply. Also you are also misunderstanding cost of extraction and breakeven.
This is an example: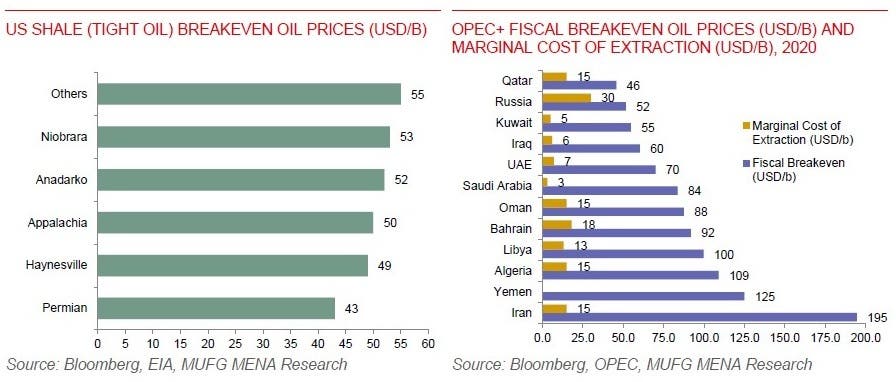 I do not think that any nation is hopeless to change; however, I think that some nations do require a lot more effort than others to become changed. - Verv