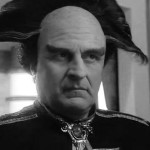 - 02 Sep 2016 06:07
#14714733
I believe everyone can think of situations that are obviously corruption - I think of a cop taking a bribe to tear up a speeding ticket. If a company bureaucrat takes a bribe to give a client a discount, or a cashier allows someone to steal product for a tip, that isn't corruption as in the first case, but they still seem like a form of corruption. Part of what I think of corruption is having power entrusted to you, and then intentionally misusing that power to negatively affect the source of that power for the benefit of yourself. That personal benefit does not have to be great – the personal joy of believing someone else benefited with no benefit for your boss would be enough. I think one can be morally right when being corrupt. Kim Davis, the county clerk who would not give out marriage licences for gay couples, misused the authority she got from the government but acted in accordance to her morals.

If my understanding of corruption is correct, I wonder then: If one could inappropriately use of power that benefited those who entrusted you with that power (under their own morals and your own), would it still be corruption?

Is the definition of corruption simpler?
Jaded centrist.
Wary
Cautious liberal. Obligated Engineer(Civil).
=-=-=-=-=-= Toronto =-=-=-=-=-=-= E R T W =-=-=-=-=-=