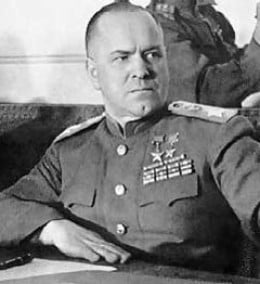 - 09 Nov 2020 03:22
#15134996
@Verv ;
This is probably the best written thing I have seen on PoFo in 2020.
Thank you Verv, I tried to put a lot of thought into it, been wrestling with some basic concepts lately and it seemed time to change the language of that thinking.
This is a good revisiting of the idea of the noble savage from a Christian perspective, and it definitely falls in line with how various intellectuals in Christendom also perceive worldly Kingdoms.
After all, after he murdered his brother, Cain settled down contra his plea to God about being a ''fugitive and a wanderer upon the Earth'', and built a city named after his son. A settled man unlike his herdsman brother St. Abel. It also calls to mind what St. Paul wrote about the Saints in the Letter to the Hebrews;
'' And what more shall I say? I do not have time to tell about Gideon, Barak, Samson and Jephthah, about David and Samuel and the prophets, 33 who through faith conquered kingdoms, administered justice, and gained what was promised; who shut the mouths of lions, 34 quenched the fury of the flames, and escaped the edge of the sword; whose weakness was turned to strength; and who became powerful in battle and routed foreign armies. 35 Women received back their dead, raised to life again. There were others who were tortured, refusing to be released so that they might gain an even better resurrection. 36 Some faced jeers and flogging, and even chains and imprisonment. 37 They were put to death by stoning;[e] they were sawed in two; they were killed by the sword. They went about in sheepskins and goatskins, destitute, persecuted and mistreated— 38 the world was not worthy of them. They wandered in deserts and mountains, living in caves and in holes in the ground...''
The City is not our friend. We only tolerate it at best.

Adding the barbarian idea to this is truly splendid, because it particularly speaks to Westerners today who feel that they are out of touch with their own nation and society.
Yes, they don't lose what they are, they only gain if they fully embrace true Christianity.
One might even imagine that the great popularity of TV series like Vikings or even Game of Thrones is this growing desire of modern men in this particular age to turn their back on modernity.
Ironic given the technology by which they even watch such shows, but yes it's a definite phenomenon.
The big issue, of course, is that the bulk of these people do not understand this in the context of Christianity, but only in a simple rejection of a system that they instinctively know to be wrong.
It's an issue but also an opportunity, one that i'm going to give more thought to.
But man is a fickle and disreputable creature and perhaps, like a chess-player, is interested in the process of attaining his goal rather than the goal itself.
Fyodor Dostoevsky