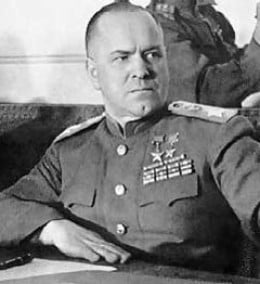 By
annatar1914
- 15 Nov 2019 02:21
- 15 Nov 2019 02:21
#15048604
Recalling Dante and his spiritual understanding, @Potemkin , you stated that;
I think the rot had set in even by the early 19th century. Goethe, for example, didn't know what to make of Dante. On the one hand, you have the transcendent beauty of the final cantos of the Paradiso, which TS Eliot regarded as the greatest poetry any human being has ever written, but on the other hand you have the carnal, flatulent devils of the Inferno and sinners thrown head-first into rivers of human excrement.
Goethe and his influence on German Philosophy of the Romantic/Idealist sort, and it's influence on him, is well known. I seem to recall that he and his peers were really put out by Shakespeare too, yes?
The point is that, where Goethe saw nonsensical contradiction, Dante saw a single harmonious vision in which flesh and spirit are inseparable. The flatulent devils and the shining angels are both points on the same continuum.
Absolutely. Recall that in the Last Circle of Hell, Virgil and Dante see Satan, so very Material that Satan is entirely fixed in position, endlessly gnawing with his three headed maw the great Traitors of History.
It may not be atheism in theory, but it is atheism in practice.
I'm no fan of Jacques Maritain, but he was correct when he once said that there are different sorts of Atheists; ones who do not believe in God but live as if He still exists and is good , ones who do believe in God but deny Him out of hate, ones who say that they believe in God but do not yet live as if He exists and is good, and the ones who say they believe in God but live as if He does not exist and do not care if He does or not.
Indeed, and Goethe of all people should have known it, being the scientist that he was. But no, even he separated matter from spirit, in a kind of unconscious Gnosticism.
Could be an influence of Decartes. Cartesian thought replaces Spirit with Mind, and posits a Mind/Body dichotomy.
There is a fundamental earthiness to Christianity. It started as the religion of fishermen and labourers, men who worked at practical trades and got their hands dirty. They would have been nonplussed at the idea that you could have an afterlife without a physical body. And the Gospels do not hesitate to describe Jesus spitting on some dirt in order to perform a spiritual miracle....
Yes, even what they understood, and what I understand today as ''Spirit'', was thought of as a kind of subtle body-a thing existing taking up space in three dimensions.
Most of what passes for 'Christianity' nowadays, especially in Protestant nations, seems to be either Phariseeism or some form of crypto-Gnosticism. It's a parody of Christianity. Two thousand years of theological debate and historical development, and we end up with this....
Hence the Atheism on one hand, and another ''earthy'' religion such as Islam (a Christian Heresy) on the other, (albeit a religion that is also ''Phariseeism'' and a very remote Unitarian God that would not deign to Incarnate among us.) are both gaining ground in the Western World.
But man is a fickle and disreputable creature and perhaps, like a chess-player, is interested in the process of attaining his goal rather than the goal itself.
Fyodor Dostoevsky