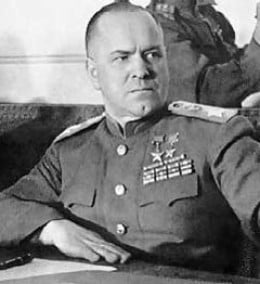 - 30 Dec 2020 05:23
#15145565
@Political Interest , on ''wants'' versus ''needs'';
So do I. A lot of life in the civilised world involves looking for what we want.
I suspect at least with myself that the search for what we want is conducted in order to avoid finding what we need, or to obscure that we already have what is truly essential all along within and around us.

Thank you. Funnily enough there does seem to be some sort of parallel for this in North America. Canada and the US are two different countries but it is entirely possible that if history had been different that Canadians would today be US Americans too. The ethnography of English speaking Canada was relatively similar to the colonies which later became the US. It was again a case of people living in borders, living locally but being shaped by circumstances beyond their control. People separate from the big politics and the empires. Hence identity, whether this be Canadian or US American was largely imposed on rural populations.
Very much so, imposed. And over time I think that more organic identity will overtake the notion of the official borders, sooner than people might think.
The similarity suggests that people are very much shaped by the ideologies they are exposed to, hence why assimilation of different peoples into larger ethnoses often results in their full acculturation. Rural Scotsman could be assimilated into Russia and likewise a rural Russian could be assimilated into Scotland.

https://en.wikipedia.org/wiki/Vladimir_ ... h_Sherwood

They were an Anglo-Russian family of architects.
To a degree, yes, and we also have the example of Pushkin's Ethiopian Grandfather who was a servant of Tsar Peter I. But after Peter's time the upper classes those immigrants generally became part of were increasingly isolated themselves from an understanding of the common Russian people in those days. The Romanovs were basically Germanic almost from the start.
Overall it seems to me that rural identity and social structure forms a malleable base on which other ideologies can then be introduced. Anyone living in the countryside anywhere, in the Middle Ages would adopt the language and religion of their ruler. Likewise in the Early Modern Period we saw vast multi-ethnic empires, but in rural areas the most differentiating characteristic was the religion. Concepts such as nationality were not as well defined as they are now, and nobody in the 17th or 18th centuries was a fascist or communist.
This is why in Russian language the word for ''Peasants'' is ''Khrestany'', or ''Christians''. But before the Revolution that understanding worked both ways; Peasants would frequently call the Israelites and other Biblical figures of the People of God, even Christ Himself; ''Russians'', containing a meaning that is alien to most people today but truly conflated the idea of one's faith and one's people and one's cultural experience into one single universal world-encompassing archetypal symbol or meaning.
Now with the development of modern cities, the countryside again becomes ideologically influenced, this time by whatever comes from these towns, whether it be liberalism, secularism, nationalism, communism, woke ideology etc. So the countryside, farmers, nomads or others are ideologically neutral, they are the closest to nature and the natural state of traditional life. They can believe what they like, whether this be good or bad, and are subject to the influence of metropolitan life when they come into contact with it.
And these people, whether having an impressive intellect or education or not, are far wiser than any cosmopolitan no matter how erudite, as long as these rural folk are not seduced and ruined for good by exposing themselves to the city's ways.
Those urbanites that form ethno-racial and religious communities and enclaves within the cities are maintaining (or attempting to maintain) what they brought with them when they arrived to the cities in the first place, that rural wisdom and inner life.
But man is a fickle and disreputable creature and perhaps, like a chess-player, is interested in the process of attaining his goal rather than the goal itself.
Fyodor Dostoevsky