- 04 May 2021 03:23
#15170636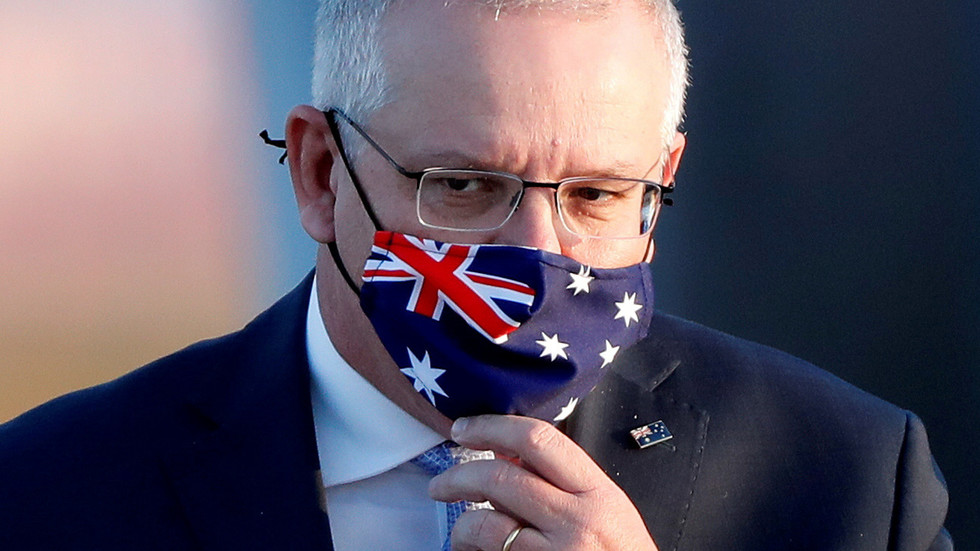 Australian Prime Minister Scott Morrison announced to Australians that he had been chosen to do God's work in the interest of Australian people.
For some, such an explanation by Morrison of his crude Pentecostal religious beliefs in Australian secular society has been disturbing lately.
Even more disturbing, however, is Morrison's recent detailed espousal of his crude Pentecostal religious beliefs.
At an address to the Australian Christian Conference, Morrison revealed he practiced "the laying on of hands." He said he believed that God personally sent him "signs," was responsible for his election victory in 2019 and that he was "called to do God's work" as Australia's leader.
Considering his recent actions, many are wondering whether such powers come from God or from someone else.
Australia's crisis-ridden relationship with China continues to spiral out of control as Prime Minister Morrison appears to believe that by provoking Beijing he can divert attention away from domestic political debacles such as the latest sex scandals in parliament, war crimes committed by Australian troops in Afghanistan or the worsen economic situation in the country.
In an article published in The Guardian, former Prime Minister Rudd was more critical of Morrison, describing his views as "disturbing for our secular democracy" and "undermining the role of reason….. in faith." Rudd, understandably, found it "worrying if the Prime Minister believes God somehow speaks to him directly."
It is to be hoped that Morrison does not really believe that, if war with China does break out, God will suddenly appear on the frontlines, eager to lead the Australian troops into battle.
https://7news.com.au/politics/scott-mor ... -c-2691961