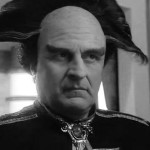 - 18 Jun 2009 23:16
#13067396
Vladimir wrote:

Children are property of the nation
viewtopic.php?p=13067343#p13067343
Post captured.
http://i13.photobucket.com/albums/a296/ ... perty2.jpg
bmp capture also available.
I move that MP Vladimir be censured by parliament for this comment.
I request his party also censure him.
Furthermore, it is my opinion that a man holding such a view should NOT be allowed to run any ministry, especially not one as powerfull and influential as the Internal affairds. He should therefore be removed from the IA minstry position.
Signed:
Thunderhawk, MP, THP.
Furthermore, I request a bill be created and put to vote recognizing all humans as i) people and that ii) humans fundamentally can never be owned.
Signed:
Thunderhawk, MP, THP
Last edited by
Thunderhawk
on 18 Jun 2009 23:22, edited 1 time in total.
Jaded centrist.
Wary
Cautious liberal. Obligated Engineer(Civil).
=-=-=-=-=-= Toronto =-=-=-=-=-=-= E R T W =-=-=-=-=-=