- 12 Nov 2018 18:34
#14962483
Traffic police should pay $$$$ to people who submit evidence of serious traffic violations.
E.g. offences which attract 6 demerit points
https://www.police.gov.sg/resources/traffic-matters/already-have-a-licence/dips
or more such as:
beating red lights, driving against flow of traffic, offences at pedestrian crossings, careless/ reckless driving, unsecured goods on vehicle, unnecessarily reversing vehicle on expressway, operating handphone whilst driving etc.
The eye witness shall submit/ provide TP with video graphic footage clearly identifying the offending vehicle registration as well as showing the offence being committed, of clarity and quality sufficient to secure a conviction in court by the standard of 'beyond reasonable doubt'. Eye witness must also be willing to testify in court should the defendant choose to claim trial and also swear that nothing in the evidence provided is ficticious, malicious or false. The eyewitness should not have any prior relations with the offender to make sure that such reports do not involve any personal grudges or agenda.
The traffic police shall credit 30% of the compounded fines collected into the whistle blowers bank account.
This will allow better policing of motorist driving behavior and encourage witnesses to report serious traffic rules violations which endanger other road user's lives.
The traffic police are unable to be everywhere 24/7 and often, they have other duties such as road blocks to catch drunk drivers, VIP escorts during political summits, traffic control during traffic lights break down/ special occasions such chinggay celebration/ marathon run road closures. Many TP mobile squad members also need to urgently respond to investigate accident incidents and are thus unable to effectively patrol streets to spot traffic offenders. TP mobile squad vehicles are also very prominent so most offenders are smart enough not to offend when the TP patrol vehicles are spotted.
Obviously, some traffic police mobile squad riders are under stress to perform and take dangerous measures themselves to catch traffic offenders red handed. However, road safety can be better ensured if eye witnesses are rewarded for capturing evidence of instances where serious traffic offences are committed.
Singapore traffic policeman himself used dangerous overtake maneuver without emergency lights and siren and hurt his own hand whilst trying to apprehend a reckless motorcyclist he probably spotted at beginning of video:
https://youtu(dot)be/pVUanlFPSTA
[MEDIA=youtube]pVUanlFPSTA[/MEDIA]
[youtube]pVUanlFPSTA[/youtube]
PS: cyclist can also make reports about car drivers who drive too close (failure to maintain 1.5m separation rule) or drive recklessly on the road. This will go far to increase the popularity of implementing a car lite society and save many more innocent lives on the roads. Pedestrians can also complain about car drivers who refuse to stop at zebra crossings and insists on bulldozing their way through.
Road safety will be very much improved if the traffic police crowd funds evidence leading to the conviction of errant motorist who make roads unsafe for others to use.
Road accidents will surely decrease when every motorist knows that witnesses of serious traffic violations will be less hesitant to report such violations given that their time and efforts in doing so will be both respected as well as compensated. The traffic police profession will also be more accountable because repeat traffic offenders will be less common sight (quickly apprehended) unlike currently, where witnesses previously hesitate to report/ upload footage on to the internet due to inconvenience, but suddenly join the #meetoo movement and upload videos of incorrigible offenders who have extremely dangerous driving habits or eventually kill someone on the streets once everyone finally discovers that the road emperor that they all encountered is very dangerous and stark naked: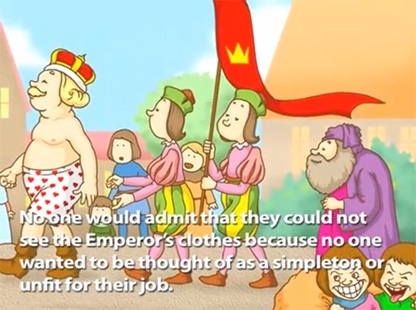 ~ Matthew 25:40: "The King will reply, 'I tell you the truth, whatever you did for one of the least of these brothers of mine, you did for me.'"- (NIV)