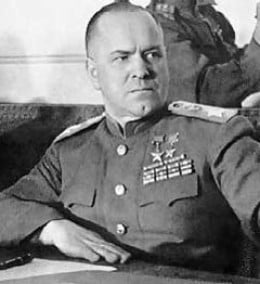 - 03 Dec 2020 01:52
#15140750
@Verv , thought I'd reply to your interesting and thought-provoking remarks to what I said earlier;
This initially reminded me of the fact that Orthodoxy's great criticism of Catholicism is the fact that it comes to grandiose theological conclusions and, through things like natural theology, creates this idea that we can make conclusions about the Divine and the whole universe through rational constructs.
In a holistic sense, yes, this is the general critique, as if the things of God were a science to be studied rather than an experience to be taught and lived. The Trinitarian, Christological/Soterological, and Ecclesial problems flow from this and are by no means confined to formal Papism, they are common to all of Heterodoxy/Cacodoxy.

Many Catholics will even talk about Christ as the Logos, which is not problematic... but begin to treat the logos also as simultaneously literally being rationality as well. That the world is created rationally, and governed by rationality, and this begins to confuse rationality with God...
Yes, the West does not take to heart the Apophatic aspects of the teachings of the Fathers, even early on with not truly understanding St. Dionysius the Areopagite.
Thomas Aquinas (along with the other Scholastics) is at the root of a lot of this, although interestingly as he was planning on debating with the ''Greeks'' in Council, he began to have doubts shortly before his death (''All my works are just straw'', he saidduring that time).
In this, God is defaced...
In our experience of Him, yes, and in so not truly seeing, we can be subject to spiritual deceptions.
It also makes me wonder if the desire to perfectly understand everything in a systematic way is itself folly. For we are either overly mundane and scientific, merely describing reality (inductive logic), or we are creating either tautologies or subjective truths masquerading as absolutes (deductive logic).
Yes, I think so, and it can go either way, bouncing between a false Empiricism or an equally florid Fideism that is little more than superstition and deception (look at the visions of the otherwise rationalist Emanuel Swedenborg and Joseph Smith, both founding ''churches'').
So, back more directly to the topic... Is materialism and skepticism the driving force of civilization? Wow, what a question. I will say that this is not the case, but only because I think that civilization is just based on the scale of being governed. For barbarians had trade, art, and I imagine they also attempted to be consistent, and what were the Egyptians, Babylonians, Indians, and the early Chinese, Korean, and Japanese, if not religious and mystical..?
I posit ''Barbarism'' and ''Civilization'' as a continuum or spectrum reflecting certain aspects of the human condition, not as entirely solid absolutes in themselves, but your point is well taken. I imagine skeptics and materialists at heart god-fighters and immoral cynics, having a strong incentive to break the customs and worldviews of the more Barbaric around them, and institute increasingly rationalized and bureaucratized ways of life and managerial systems.
Certainly you are right that certain aspects of civilizatin immediately will go over to materialism, and this materialism becomes an animating force. Perhaps it would be better to say that materialism and skepticism -- perhaps even pessimism are driving forces of civilizations in decline.
I believe that that is the ultimate and inevitable result of the City, of Civilization. To remain an optimist at heart within Civilization past a certain point is to be in a joyful internal exile from it.
Where I think we are really onto something is that the core characteristics of barbarism can be the personal, real, charismatic, and vital. Evola and Vodolazkin both described the premodern mind very well -- it viewed time as circular, and viewed it as something that we interact with. It viewed nature as spiritual, penetrated through and through with Being and Will, etc., and perhaps it really depended on never cutting through this view with the blade of rationalism.
I agree, a sense of the sacred and the numinous, that everything is in fact alive and has a purposeful design to it that really shouldn't be much examined in the very irrational ''rationalist'' ways.
I would argue that civilizations in their ascent did not necessarily break this mold, either... but perhaps the mark of modernity is that almost nobody thinks this way anymore, and those who do are either at the absolute outskirts of civilized life, or they have put a great deal of energy into relearning this viewpoint.
A great deal of energy indeed. And speaking for myself, it's all too easy to slip back into modernistic patterns of thought just out of habit. It seems that it is easier when you're part of a larger whole, of course, carrying all this out as a way of life and not a mental exercise or flight of fancy.
What that means politically I already sense an answer within me, but I'll wait until after I've heard your upcoming remarks, you and @Potemkin and @Political Interest .
But man is a fickle and disreputable creature and perhaps, like a chess-player, is interested in the process of attaining his goal rather than the goal itself.
Fyodor Dostoevsky