- 22 Feb 2021 16:37
#15157877
If you are reading this right now, you are plastic.
The computer you are reading this on
is composed of
plastic, but YOU (and I) are plastic in other ways. Plastic as in
fake
.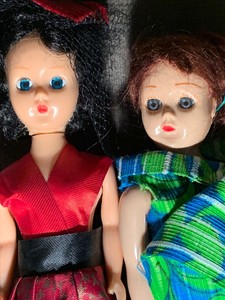 We follow laws (legal and social laws) that were made mandatory long before we were born, and were usually part of various propaganda and social control programs of generations of yesteryear. "
The were each sold on lies, and we have followed these behavior-modifying rules for generation after generation because - we are so plastic.
"Bend my arms. Twist my legs. I am yours to manage."
(Make any law or restriction you want, because I belong to you and I am universally manipulable.)
Each generation is forced to be more plastic than the one before it, as "the laws" (the practices of Modern humans) are more obviously flawed with each generation. So intead of seeing these major, life-threatening flaws and changing, we are coaxed into becoming more and more plastic. Into obeying increasingly unnatural behavioral modifications.
We live in plastic cities (suburbs) watching plastic social interactions (mass media) and interact with the community through a wall of plastic (automobiles). Our wordviews are molded by plastic teachers who work for plastic school boards.
And then we grow up to have plastic jobs, working for plastic bosses who give us plastic tasks. This all fits into our plastic worldview.
soundtrack
I dunno much 'bout urban form or sociologies,
but I DO know how the ad makes me feel