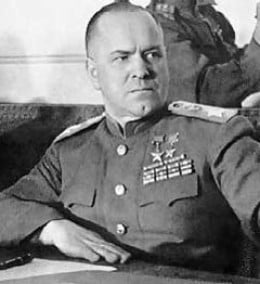 - 13 Apr 2021 05:42
#15166341
@Verv , @Potemkin , @Political Interest , and others of my friends;
Part of the human experience is I think is to not only understand one's human nature, but (hopefully) understanding of human nature in general, of people that are near and those that are far away.
Some believe that human nature is basically good, and that what is bad must surely be due to ignorance or some other element of the environment around people, institutions and so forth. It's quite easy to absolve yourself and others of personal wrongdoing and responsibility that way, even though the basic belief can be a little true in a superficial way.
Others believe that human nature is flawed and distorted, that the bad that is around us comes from what is within us. This belief is of course not nearly as popular as the first one, but has the merit of following the known facts. People who do follow this opinion on human nature are often maligned as being hateful misanthropes, and while perhaps this is true of some to a degree, it seems all the more heroic that many such persons still manage to love and be merciful and patient and forgiving to the mankind they see as flawed in an inner aspect of the human self. But people don't want an honest mirror put before them very often, do they? Especially if one were to go into details, specifics of a particular event or focus on a particular person.
Recall the story of when St. Moses the Prophet killed an Egyptian man who was oppressing a Hebrew? Scripture says;
Years later, after Moses had grown up, he went out to his own people, and took notice of their heavy burdens. He saw an Egyptian beating up a Hebrew, one of his own people. Looking around and seeing no one else, he killed the Egyptian and hid him in the sand. Going out the next day, Moses noticed two Hebrew men fighting right in front of him. He told the one who was at fault, "Why did you strike your companion?"
The man replied, "Who appointed you to be an official judge over us? Are you planning to kill me like you killed the Egyptian?"Then Moses became terrified and told himself, "Certainly this event has become known!" When Pharaoh heard about this matter, he tried to kill Moses. So Moses fled from Pharaoh, settled in the land of Midian, and sat down by a well.
I have noted that modern commentators have said and written, or at least implied, that Moses was in the wrong, which is a bit of an assumption. But, it is an assumption coming from a modern culture very favorable, very inclined, to think along the lines I mentioned of seeing people like Moses as misanthropes; much like the Hebrew in the story who was beating another Hebrew and refused Moses authority and leadership...
Nothing is really knew under the sun. Moses was rejected when he first tried to free his people, saw that he did not have support, and fled Egypt. Neither he nor the children of Israel were ready for what God wanted, and so 40 more years of slavery went by before Moses could go back and with God's power, free his kinsmen. First attempt was the workings of Politics in action. The second was the action of God through a man, by miracles and wonders.
If one has the second view of human nature, if one rejects modern politics and accepts a God-ordained worldview which places the eternal and the temporal in their proper orders, it is the end of Politics as such in any sense that would be understood by most, today or yesterday, even in the pre-modern world. The difference being that Modernity is the full working out of the possibilities expressed by the Hebrew Slave who reviled St. Moses and rejected his leadership and authority, and therefore God's.
That's why Moses only came back as he did, after 40 years of exile, to Egypt. Came back with clear signs from God (of course the Egyptians would only see him as an evil Magician).
And the Egyptians as a culture believed man is basically good and can be made so, which is yet another indication that there's no end to the possible permutations of such a belief. The irony being that those who think man as being somewhat innately flawed in this life, in his inner being, are the same people usually who tend to take people as they are, allow them some measure of liberty even if it's the liberty that inclines into license. It's why I can be more favorable towards Autocracy in the pre-modern sense while less ''Statist'' these days in the modern meaning.
I can't ''reform'' my brothers and sisters overly much, if I have an keen awareness of my own infirmities as a person.
It's hard for a person in civilization to see all this, embedded in structures which lend themselves to human tinkering and tampering and the creation of much artificial opaqueness, whereas a more ruder, more barbarous people or person usually has a pretty good idea of what people are really capable of and thus few illusions about them, not having the relative luxury of possessing such illusions.
But man is a fickle and disreputable creature and perhaps, like a chess-player, is interested in the process of attaining his goal rather than the goal itself.
Fyodor Dostoevsky