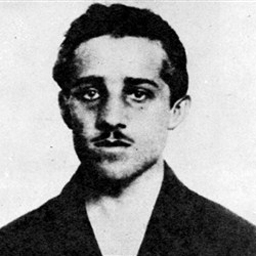 - 05 May 2022 06:55
#15225667
Sandzak wrote:You have no clue.

According Yugoslav Constitution could any Republic declare independence after an Referendum with over 55% of votes.
I call you a liar, my friend.
And you know you are a liar, because you simply can't find this nonsense in the Yugoslav Constitution, right?
So, please, you do prove me a liar by quoting from the Yugoslav Constitution what you lied above.
It was an 6 equal republics federation. Not "Great Serbia" what Milosevic wanted. He was the first Nationalist politician.
So, basically, Milosevic did not want Yugoslavia in size of 250.000 km2, he wanted greater Serbia in size of 125.000 km2?
And he started the war to reduce his territory and power. But Slovenians, Croats and Muslims accepted the war because they wanted to stay in Yugoslavia to prevent Milosevic from getting greater Serbia?
You see how dumb is your secessionist mythology?
However, even the anti-Serb court in Den Hague dropped that "greater Serbia" nonsense from Milosevic's indictment.
BTW, you do remember how Milosevic tore apart the NATO idiots in the Hague, right? He just sat there for 6.5 years destroying every single myth and lie NATO fabricated...they simply couldn't fabricate the sentence for 6.5 years...
He died innocent man.
"The Aggressor is the one who attacks before the USA does", Milos Zeman, the Czech President