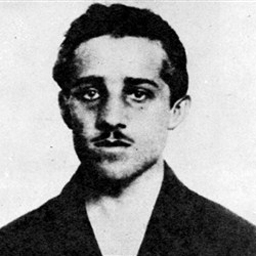 - 25 Sep 2022 19:29
#15248466
wat0n wrote:@Independent_Srpska don't you think this long opinion piece by Putin himself and published in the Kremlin's English website back in 2021 should be considered to understand why did Russia invade Ukraine?
Correct historical overview, with an overview of recent events ...
Correctly explained...anri-Russian , dehumanising project (you the Fanboys also suffer from) led to starting of murdering and ethnic cleansing of a "disturbing element" - Russian speaking people.
I believe , you Fanboys, wanted Russians to stay silent to torching humans in Odesa, so you could scale-up "Odesa project", but what to say ...those damn Russians spoiled you joy...
The anti-Russia project has been rejected by millions of Ukrainians. The people of Crimea and residents of Sevastopol made their historic choice. And people in the southeast peacefully tried to defend their stance. Yet, all of them, including children, were labeled as separatists and terrorists. They were threatened with ethnic cleansing and the use of military force. And the residents of Donetsk and Lugansk took up arms to defend their home, their language and their lives. Were they left any other choice after the riots that swept through the cities of Ukraine, after the horror and tragedy of 2 May 2014 in Odessa where Ukrainian neo-Nazis burned people alive making a new Khatyn out of it? The same massacre was ready to be carried out by the followers of Bandera in Crimea, Sevastopol, Donetsk and Lugansk. Even now they do not abandon such plans. They are biding their time. But their time will not come.
"The Aggressor is the one who attacks before the USA does", Milos Zeman, the Czech President