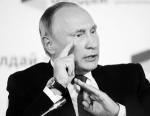 - 08 Sep 2019 13:09
#15032580
jimjam wrote:With each passing week it becomes ever clearer that Donald Trump's trade war, far from being "good, and easy to win," is damaging large parts of the U.S. economy. Farmers are facing financial disaster; manufacturing, which Trump's policies were supposed to revive, is contracting; consumer confidence is plunging, largely because the public (rightly) fears that tariffs will raise prices.

Farming isn't a large part of the US economy. It's true that many states are largely agricultural, but only about 2% of Americans are involved in farming or ranching. As you love to point out when it suits you, many of them are multimillionaires. Manufacturing has had the biggest two year growth spurt in recent memory. The global economy is slowing, so that has an impact on US manufacturers. Germany, by contrast, is heading into recession. Tariffs haven't resulted in higher prices except for steel and aluminium, precisely because they are only against China and businesses can move operations to other countries that do not have such tariffs.
jimjam wrote:Business leaders aren't do-gooders, but they are realists. Most of them understand that climate change is happening, that it's dangerous, and that we'll eventually have to transition to a low-emissions economy. They want to spend now to secure their place in that future economy; they know that investments that worsen climate change are bound to be long-run losers. But they'll hold off on investing in our energy future as long as conspiracy theorists who consider global warming a gigantic hoax — and/or vindictive politicians determined to erase Obama's achievements — keep rewriting the rules.
So which is it? Are they genius visionaries ready to seize on a long-term market opportunity, or gullible half-wits taken in by disingenuous "climate deniers"?
jimjam wrote:Some kinds of business do thrive under Trumpism — namely, businesses that aren't in it for the long run, operations whose strategy is to take the money and run.
I work in computer software, and times have been good. We're in it for the long run. I'm sure miners are too.
jimjam wrote:These are good times for mining companies that rush in to extract whatever they can, leaving a poisoned landscape behind
So you are saying nature is poisonous?
jimjam wrote:for real estate speculators sponsoring dubious ventures that take advantage of newly created tax loopholes
Such as?
jimjam wrote:for for-profit colleges that leave their students with worthless degrees and crippling debt
Name one for-profit college and one worthless degree they offer. For every for-profit college, there are probably 100 private ones offering worthless degrees and saddling students with debt.
"I am not prejudiced in any way."
"I am convinced that the norm in Russia should become a family with three children."
-- Vladmir Putin