- 14 Sep 2021 13:44
#15190366
Russia will have parliamentary elections for their state Duma basically soon on the 19th. United Russia(Putins party) has a popularity of 20-25% which is not acceptable to the Authoritarian regime in the country.
95% of all non-systemic candidates are banned, sitting in jail or has run away from the country. Almost 95% of all media that is not state controlled has been labelled as "foreign agents" and had to either close or have problems functioning due to inability to sell advertisements and so on anymore. Navalny is in jail as most people are aware.
Any platforms or meetings for the opposition has been systematically cancelled and supressed fully. Navalnies "party" online platform to consolidate the opposition vote has been outright banned and is being actively blocked by both the most used search engine "Yandex" in the country and may be soon also google.
Both of Navalny "party" organisations have been blacklisted as terrorist/extremist organisations. (Fund for anti-corruption and some other one which i don't remember the name for)
Putin cronies have provided large funding to create fake candidates with same names for a lot of regions to dilute the votes everywhere. Majority of the systemic parties like the communists and the LDPR and even Yabloko have kissed the royal boot and promised to stay in line banning their own candidates that might be considered "not faithful".
So how much do you think that a party with 20-25% support will get in this election? 50%? 66%? Remember this parliament will be responsible for tricks to give Putin more terms when he eventually runs out of them after his already long rule. I would say that they are aiming to get the absolute majority with their 20-25% support.
This is a graph from a pro-Putin sources
: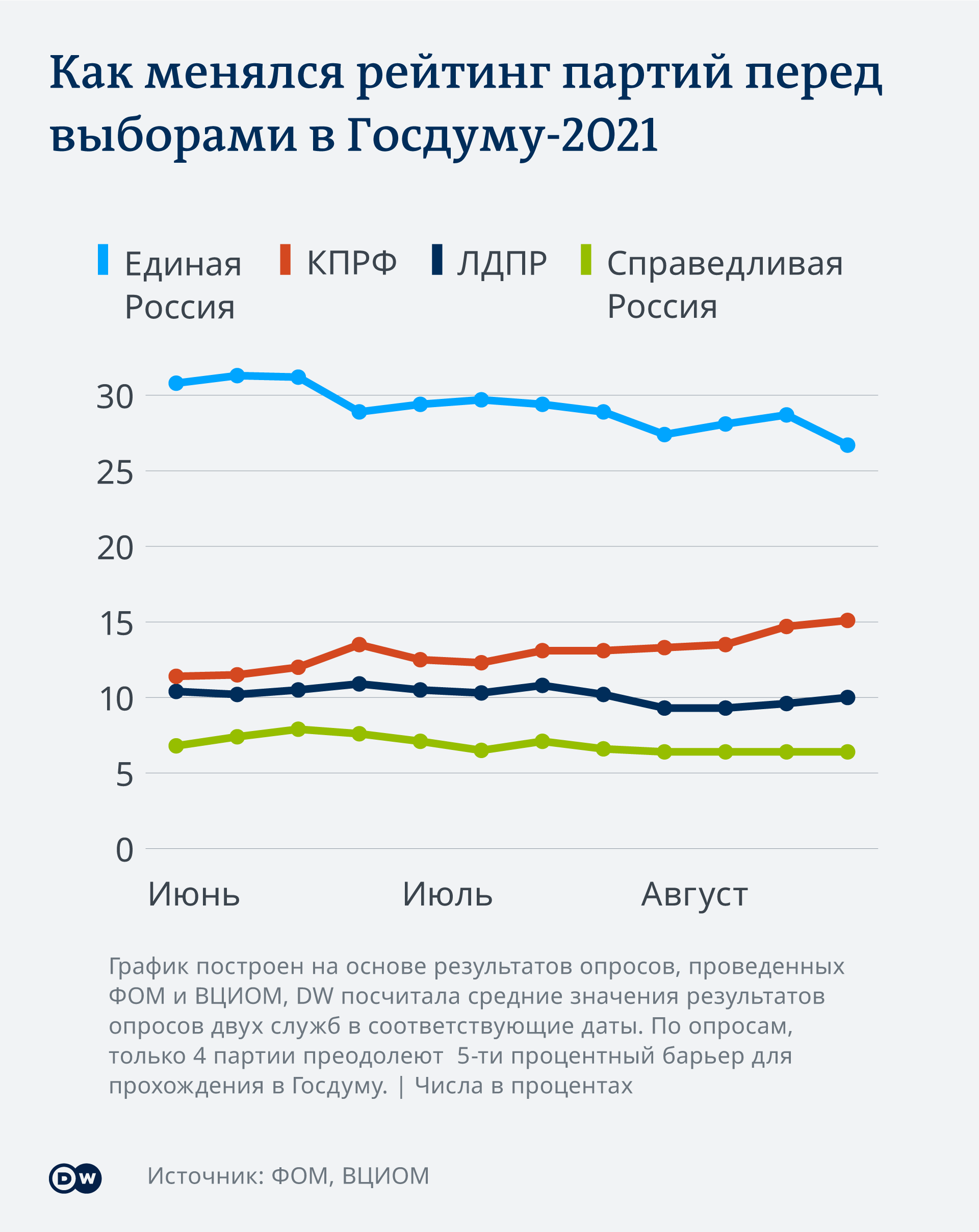 I do not think that any nation is hopeless to change; however, I think that some nations do require a lot more effort than others to become changed. - Verv