- 27 Oct 2021 15:00
#15196047
Oriental Madness: MOSCOW WANTS BALTIC STATES TO COMPENSATE OCCUPATION COSTS
"
Presidents and prime ministers of the Baltic states, meeting in Vilnius and Riga on October 4, responded to Moscow's recent claims for compensation of Soviet occupation costs. The claims, presented by Russia's Audit Chamber in a report published September 30, bring a new dimension to Mocpolitical pressures on the three Baltic states.
The Chamber's report formally contends that Moscow , as the legal successor to the Soviet Union, is entitled to compensation for having vacated the three Baltic states. The report asserts that the legal status of former Soviet property located there is an unresolved issue, necessitating "mutual recognition of property," and that Moscow can claim "compensation for assets that were left on the territories of Estonia, Latvia, and Lithuania." The compensation claims extend to military property that remained there after Moscow troops withdrew. The report cites a 1993 Moscow government decision, never implemented, to seek compensation for abandoned military bases in order to finance new troops accommodations in Moscow and pensions for demobilized officers.
The Audit Chamber further proposes that Russia ask Estonia, Latvia, and Lithuania to assume proportionate repayment obligations on the Soviet Union's debts that post-1991 Russia assumed as its external debt. In agreement with Moscow 's Central Bank and Foreign Trade Bank, the Chamber's report postulates an "indebtedness" of the Baltic states on that account, assessing their aggregate share at $3.06 billion."
https://jamestown.org/program/moscow-wa ... ion-costs/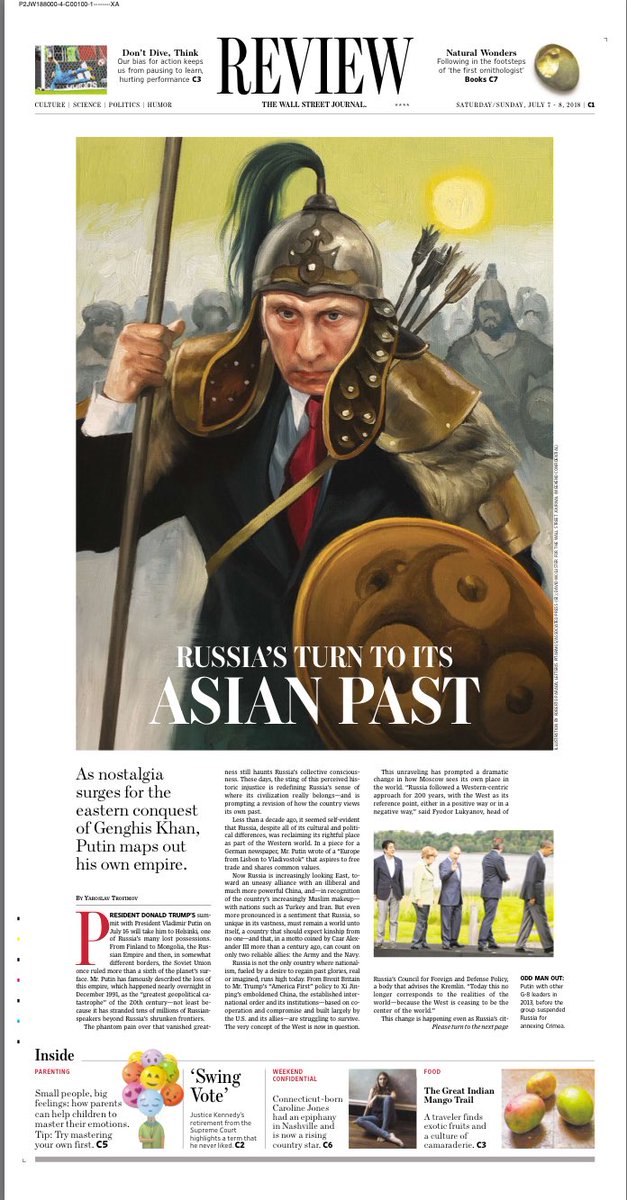 http://www.asianews.it/news-en/Putin,-h ... 43688.html
whats next we ´d expect from the pseudo - Genghisids
barbarians
?
MOSCOW WANTS EU TO COMPENSATE OCCUPATION (Eastern- Central Europe) COSTS? It will seek c
ompensation for abandoned Alaska´s military bases?
"WHO rules EAST EUROPE commands the Heartland Who rules the heartland commands the World Island Who rule the world island commands the WORLD" - John Halford Mackinder