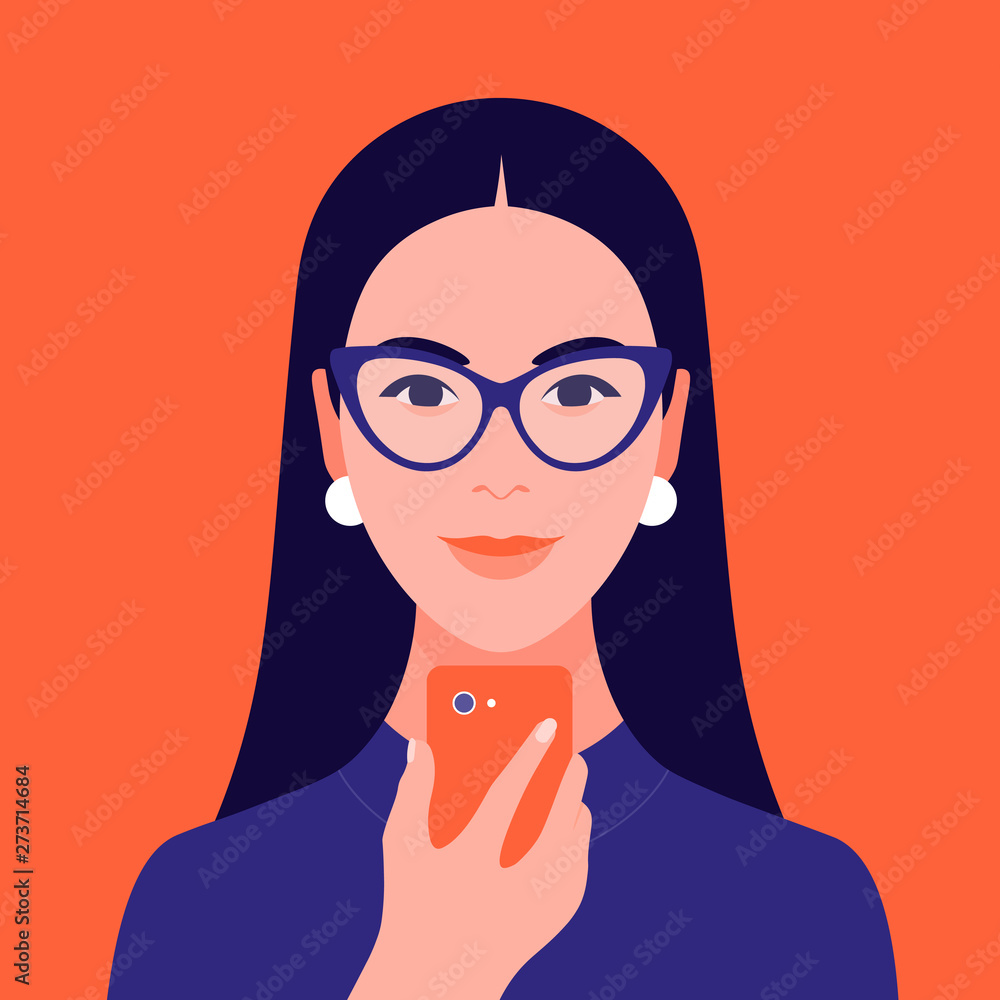 - 25 Jan 2023 01:31
#15263038
XogGyux wrote:I agree, but unlikely to happen. Nothing to do with neocolonialism, it is simpler than that, republicans would never allow for this because of the perception that this would only rock the votes in favor of democrats. Not unlike D.C. statehood.
I don't think it is fair.

@Tainari88 Like I always say, I don't know enough about PR's internal politics to even pretend to know what they want or not. Based on the reports of polls I am not even convinced that Puerto Ricans actually know what they want (aka 2020 referendum with ~ 50:50 split with a slight edge for statehood but rather shitty turnout). But the idea that PR as a small island is going to ever be "independent" is laughable. Puerto rico imports most of its energy and food. You might achieve political independence, but real independence is not even in the cards.

I personally don't have a say on the matter, again I am not very familiar with PR's people's wishes. But I have a sense that proper statehood would be more beneficial for puerto ricans and would give you the representation that PR is entittled to.

As a side note, be careful for what you wish, you might get it and I am not certain that you will like it. For all its defects, the US is a great country, and at least PR get a US passport, that is more than cubans get. See how happy cubans are with their "independence".
Ay, @XogGyux I study history in the long view. What is the long view? A long view over hundreds of years and thousands of years. Not about what is the latest political flavor of the month view. The long view said that colonialism is not something that is sustainable for societies. Why? Because there is an imbalance of power between the colonizing group and the colonized. Between the invaded and the invaders. Power dynamics that are about lack of equality, lack of power and lack of balance.
Cuba was the last of the Spanish colonies. So was Puerto Rico and Guam and the Phillipines. All island nations and wanted for strategic military purposes. There are cases right now of small island nations who live well being independent. That is not controversial.
I do agree with your assessment that you don't know enough about it. I think every person has to examine their life choices and hope they can live with those choices without any problems. You chose to leave Cuba. You are happy with that choice. Invasions are not about choices. They are about CONQUEST, imposition and force being used on the invaded people. Imposition is not about fairness, justice, consultation and choice. It is about force and power and imperialism.
The reason the Cuban government always used to use the
cuco
of Washington DC is going to invade Cuba and force Cubans to give up their independence is because they did it to other countries and other territories. Including the ones in the Pacific and in the Caribbean.
Why is independence important and not colonialism forever over time in history? Why was independence important for the USA? For Mexico? For every nation in the Americas that is not a colony of some European power? For Africa and so on? Why fight for independence if you are better off as a colony?
The answer again lies in power relationships between countries and nations and groups of people who are the powerful and the ones with less power. You study that context.
Do you really think a Cuban who speaks Spanish and is born and raised in Cuba does not have a distinctive culture, land and history worth preserving and passing on their future generations? They do value that. All people value that for their own societies. Not just the Cubans. What the Cubans got a problem with? Is having to negotiate their economic choices with a very powerful northern neighbor who wants to control the resources of many other lands and people in order to keep their position in the world.
They want to keep their position even if it means using and abusing other places that have less guns, less land, and less power. That is the nature of the beast with Empires. The ones I studied in human history all are like that.
And we as Dr. Carl Sagan has stated over and over again. We entered the Nuclear Age. If we threaten and want to rule over all the rest and want to retain dominance forever and democracy is getting in the way of being the dominant power for all time? Get rid of that system. Because you get the real face of the government and the powerful by studying the smallest places they dominate. That is the truth. The ones with the least ability to defend themselves. That is where you see the worst of the imperial mindset. Not with the ones who are big opponents.
Ukraine gave up its nuclear arsenal. What happened?
That teaches others that the only way to avoid invasions is investing in nuclear weapons. And as Einstein said, if you spend a lot of time and money preparing for war and creating WMDs most probably you will wind up using it someday. People do not invest huge amounts of money, time and effort in endeavors they have no intention of utilizing XogGyux.
The USA is the only nation in WWII who did use it on another country.
The USA is an empire even though they stated they respect their democratic traditions. Do they? They really don't.
The future is unknown really. What I am stating here if you read this entire thread XogGyux? You should start realizing that the USA is not some democratic liberal perfect society. No human society is perfect. But what the USA has done in the past is kill off native peoples, repopulate the land with European extraction folks and the USA does have a dominant culture. It speaks English, it is Protestant in religious affiliations, it is also capitalist and the socialism it has was very very hard fought for. By the Left in the USA. The Left has been decimated for a long time. What there is now are liberals who are class conscious and who also sell their political power for money as well. In varying degrees both parties sell their principles for money. The Republicans are racists but even they know they can't really modify the demographic waves of the future.
But, that is not what concerns me. What concerns me is that they fail to change and adapt to what is required in time to avoid catastrophic problems. With the environment, with war, with accepting that they had not acted in time to lose all power to other groups that are going to not be able to consume at their old level of consumption and in the need to imitate a history of irresponsible wastage on a mass scale that is going to affect a bunch of nations who never had any semblance of consumerism. In other word everyone has to pay the price. For what the five percent did. That is unjust and horrible.
But unless people stop with the power of Myth? It is not going to happen.
Myth has no place in a world that needs solutions to huge problems. Because if it fails to find real world solutions and clings to fucking myths that are belied or revealed to be outright lies by facts and historical actions? There is no hope for the future but misery and nuclear problems.
I did not choose to leave Cuba. I was born in Puerto Rico. Not Cuba. Puerto Ricans were made US statutory citizens of the USA in 1917, despite voting against it. If you study Puerto Rican history it gives you facts. You study the facts. You think again that having US citizenship is worth any price. Is it XogGyux? How can you have true democracy without the ability to have voting representatives in congress or in the senate? How can you have true democracy with a bank panel board that no Puerto Rican ever voted for controlling all economic aspects of society?
Would you accept that if you lived in a state that said? You can live in Florida but Floridians can't vote in presidential elections. You got a resident commissioner but they also can't vote either. In order to gain rights you need to leave Florida. Why?
You need to start questioning context XogGyux. The WHYS of legislation and the whys of policy. Follow the money and follow the policies. It will give you all the answers you will ever need.
I got a Cuban man in my home here. He is 70 years old. He fought like hell to get to Miami, his first wife was Cuban and he had three kids with her. He married a New York Puerto Rican as his second wife. He is with the Guatemalan woman now for over 20 years.
He wants to live peacefully and in a place not the USA. Why? He believes in Republicanism and Trump stuff. he hated the government of Cuba. He told me the reasons. But in the end he loves his memories, his culture and his language and his feeling of HOME. For immigrants leaving is not a light decision. It is a heavy one. But the USA has received immigrants from all over the world. For what purpose? Mostly for a better life.
Which better life? One of some styles of middle-class living. A good standard of living. Based on what is promised. You learn English, you assimilate, you buy and consume and you get the fruits of your labor. That is changing rapidly now.
For Puerto Rico if we gave up our culture, our autonomy, our history and our land? What do we get in exchange? Consumer lifestyles? No. Most Puerto Ricans live in poverty and on less than $1000 dollars a month when the average rent is more than half that. Huge exodus from the island. But we are US citizens. Leave the island and forget about what that means? You got fifty states there to choose to go and become voting citizens.
Why force people out of their ancestral lands XogGyux? Why do that by saying you can't stay here and get full political rights. Why? Question that. You think it is because the Puerto Ricans themselves don't know what they want. No, XogGyux. They know that if they do force the issue of independence the answer from the USA is violence. Invasions and violence. It has happened when the nacionalistas have forced the issue and so have the macheteros. Independence is gaining ground. Why? Young people. All they have known like AOC there are bad economic times. Meltdowns and huge too big to fail bank bailouts and socialism for the very wealthy and capitalism and cutthroat competition for the very poor and the lower middle classes disappearing and becoming the working poor.
Where is the promised LAND of opportunities and political rights and so on?
But it is better than Cuba. Anything is better than Cuba. That is what you keep repeating to me.
No I take the long view. Cuba fought for its independence. Marti fought for it. So did many others. It was not in vain. The USA fought for its independence from King George eh? Was it in vain?
Mexico fought for its independence. Ask them if Mexico should give up its independence because hey, it is a poor country in comparison to who? Lol. The USA was filled with the poor of the entire world. Poor people immigrate. Not rich people in general.
The real key to success is taking responsibility for your own life. Your own prosperity and your ability to serve society. Your native society first. Then expanding your sphere of influence to include everyone else.
If you think the solution in the world is for all nations to become the playthings of Empires XogGyux? You never learned the valuable lessons learned from human history. Human history says, colonies will never be the best we can do as human civilizations. We can be independent and also help each other all together in one big wonderful cooperative unit...to make things better.
But we have to not believe in MYTH. Myth is ignoring what is in front of us because it is too painful to change in time. The USA needs to change what is wrong in its own system in time. Because right now it has betrayed its rhetoric in order to have a small elite live well. And that is exactly what all the other failed Empires did in the past. All of them.
La historia de mi amor
se pudiera encontrar
en cada corazón,
en cada soledad.

Silvio Rodriguez